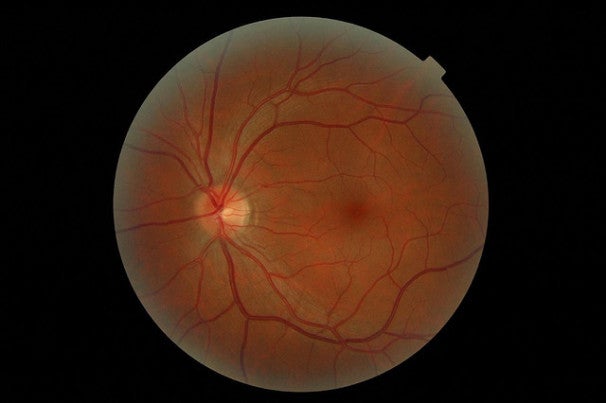 First scientists said, "I wonder if we can print body parts." Then they said, "I wonder if we can grow new blood vessels." Well, that time where scientists say "I wonder if we can do this" has come again: Scientists have, for the first time ever, grown a rudimentary eye in a petri dish.
A Japanese team of biomechanical and biochemistry scientists have taken the first step toward building a complete eye, and this same process may some day be used to build a stockpile of "grow sheets" of cells that could be used in transplants. Instead of going blind, getting expensive surgery that may need to be repeated down the road, or getting these expensive adjustable glasses, you'll someday be able to go to the optometrist and get your old eyes swapped for a new pair!
Using a culture of embryonic stem cell aggregates, an embryonic-stem-cell-derived retinal epithelium (a layer of tissue) spontaneously formed into a embryonic optic cup (yep, it's complicated). The scientists say that they do not know yet understand how the cells are able to communicate with each other in a complicated organogenesis, since it's like conducting an orchestra without a conductor. However, what we do know now is that stem cells can communicate with each other to recreate brand new complex organs. Check out Nature (must have a subscription or pay a one time fee for the article) for the full scoop, and watch this video on The Guardian.
So far the team has only been able to create a mouse eye, but they say that they will be able to create a human eye within two years. Personally, I can't wait. I'm only 21, but if I could see the whiteboard in front of the classroom (even though I already sit in the front) without a pair of glasses, that would be just groovy!
[Nature via Guardian and Gawker / Photo: Richard Masoner on Flickr (CC BY SA)]
Follow James Mulroy on Twitter to get the latest in microbe, dinosaur, and death ray news.
Like this? You might also enjoy…
Get your GeekTech on: Twitter – Facebook – RSS | Tip us off