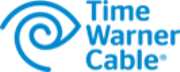 Prepare for an all-out war between Time Warner Cable and Viacom, an epic legal smackdown as two companies face off in court over the ability to watch live TV on an iPad.
Just kidding. Time Warner doesn't want you to think of its request for summary judgment against Viacom in hostile terms. "Of course we want our customers to know about this, but we also want to make sure that everyone understands that this is not combat," Time Warner spokesperson Jeff Simmermon wrote in a blog post. Fine, Jeff. It's just a peaceful trip to court over the future of television.
At issue is whether Time Warner's TWCable TV iPad app can stream live television within customers' homes at no extra cost to consumers or the cable company. Some networks are letting it slide. Others have sent cease and desist letters. In response, Time Warner pulled all Viacom, Discovery, and Fox Cable content from the iPad app, but then added 19 other channels.
Television providers are all getting into the iPad app race. Dish Network and Cablevision both let iPad users watch live TV. Comcast's Xfinity app gives users a selection of on-demand content, but no live TV. Verizon has shown off an iPad app with live TV, but hasn't released it yet. This is going to be a big area for competition among cable, telco, and satellite providers, and Time Warner won't want to fall behind.
Win or lose, Time Warner's request for summary judgment against Viacom is great PR. The company appears to be going to bat for its customers, while Viacom looks like a greedy network that's resistant to change. There is simply no way Viacom can argue that what it's doing is in the best interest of consumers.
But the court won't be deciding what's best for couch potatoes. It's only going to rule on whether Time Warner's existing carriage agreement with Viacom allows TV channels to play on any screen in the home. For once, customers should be rooting for the cable company, whether it's "a hostile lawsuit" or not.
Follow Jared on Facebook and Twitter as well as Today @ PCWorld for even more tech news and commentary.