The final grains of sand are trickling through the hourglass as the United States braces for a government shutdown. Negotiations are ongoing, and Congress has until midnight tonight to reach an agreement and avoid a shutdown, but it looks less likely with each passing minute.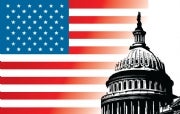 The last time the U.S. government was forced to shut down was in 1995 and 1996, before many of the affected agencies even had Websites, and the government in general did not rely on–or revolve around–technology the way it does today. When the government shuts down, so will most of its Websites and online resources.
The determination of which sites or services to keep alive falls upon the administrations of individual agencies. Each decides what is essential, and there's no specific list or mandate handed down from the White House or elsewhere.
Because the last time the federal government closed its doors was before government agencies or the general population relied so heavily on the Internet, there is no established precedent for determining which sites or services are non-essential.
The simple fact is that–like national parks–most government agency Websites are considered non-essential. These major agency Websites will be dark–or at least mostly dark–during a shutdown:

• THOMAS (The Library of Congress)
• Federal Communications Commission
• Department of Transportation
There are a few notable exceptions. The Small Business Administration, for example, hosts its Website with a third-party, private service that's already paid for, so the site won't be affected–at least in the immediate future–by a government shutdown.
Meanwhile, sites like the Internal Revenue Service and National Weather Service may cease adding new informational or educational content, but will remain online for their core purpose. The IRS site will still be available for online tax filing, and the National Weather Service will continue to monitor and alert on weather conditions.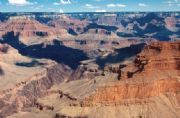 If you had imminent vacation plans, you might have problems. Planning a future trip will be impossible during a shutdown because the Websites used to reserve camp sites at national parks, to book tours, or to buy tickets to national monuments and sites of interest won't be available.
Any trips to Washington, D.C., will be fairly boring without government buildings or museums open. Even the National Zoo will be closed. Outside of Washington, tourist attractions including Alcatraz prison, the Statue of Liberty, and Independence Hall will be closed. You'll have to cancel hiking and camping excursions to national parks as well.
Shut-down Websites should direct visitors to a standard notice indicating the Website is unavailable during this time period. If the Website is deemed essential and parts of them remain functional, the agency must include a message on the landing page informing visitors that information on the site may not be up to date, and that any transactions or inquiries submitted may not be addressed until normal government activity resumes.
The U.S. government has far too many Websites to attempt to list all of the online resources that will be affected by a shutdown. The last known count, which found 50,000 .gov sites around the world, appeared in a 2001 U.N study. Suffice it to say, it is highly unlikely that a Website will be considered "essential" and allowed to remain online without funds appropriated to support it.
Congressional Websites and social media efforts are another story, however, and it's hard to make a case for them being essential, says a technology expert within Congress who asked to remain anonymous. The general consensus is that members won't be tweeting, posting on Facebook, or updating their Websites. Government staff on furlough are ordered not to access Blackberries, laptops, and e-mail addresses used for work.
A government shutdown has broad implications for a wide variety of functions across the nation. If it happens, it will be interesting to see what impact technology has on the first post-Internet era shutdown.
But, there is still time to negotiate a budget and avert the shutdown. We'll see what happens at midnight tonight.