Two years ago it was an April Fools' joke in this very publication. Now it's apparently come true.
According to a report from the Associated Press, the U.S. Department of Homeland Security will soon start issuing terror alerts using Twitter and Facebook. The AP reporter apparently got a peek at a 19-page internal DHS document discussing the change. (Then again, that doc was dated April 1 — I'm not entirely convinced this isn't an April Fools' prank.)
[ Want to cash in on your IT experiences? InfoWorld is looking for stories of an amazing or amusing IT adventure, lesson learned, or tales from the trenches. Send your story to offtherecord@infoworld.com. If we publish it, we'll keep you anonymous and send you a $50 American Express gift cheque. ]
Also in that document: The DHS is finally ditching the color-coded warning system that late-night comics have been dining off for years. (We've been stuck in Orange since late 2004, I believe.) Instead, the DHS is going for a simpler two-pronged threat warning: Elevated or Imminent.
Or, if you will: Panic or Really Panic.
Here's my favorite line from that AP story: "Like a carton of milk, the new terror warnings will each come with a stamped expiration date." If you read one that's three days old, don't blame the DHS if you spend the rest of the day barfing on your shoes. I understand they'll also come with photos of Osama Bin Laden printed on the side under the words "Have you seen me?"
Of course, most people don't obsessively log on to Twitter or Facebook 24/7. If you're one of those, and you're in an airport and people all around you start checking their smartphones and diving under the nearest piece of furniture, you might want to think about ducking and covering.
Don't get me wrong. I think it's great our government is finally abandoning typewriters and mimeo machines and leaping forward into the 21st century. I'm just not convinced they've thought this through.
For example, how are Jane and Joe Citizen going to distinguish the real DHS Twitter feed from all the fake/mock ones that are bound to spring up? Imagine the fun some group like Anonymous could have with that. It would be hours before Twitter caught up with a phony account and nuked it, only to have it replaced by another one (and another and another).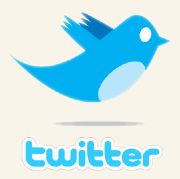 What if somebody re-tweets an alert days later but leaves off the time stamp? Or changes the information in insidious or accidental ways? And what about the bad guys? What's to stop them from using Twitter too?
@The _REAL_Hezbollah: We have planted a bomb inside a 747. You guess which one. Praise be Allah! #72virgins #TerrorTuesday
Finally, when are the DHS folks going to run out of things to alert people about and start tweeting about what Al Qaeda had for lunch? I give them three weeks, tops.
Then there's Facebook. The DHS also plans to use the social network to distribute warnings. What I want to know is, what happens if the DHS updates its status to "Imminent threat of bombing at east coast airports, be on the lookout for blue backpacks" and I click Like? Will that automatically land me on the Do Not Fly list? And will Facebook start showing me ads for blue backpacks? The new system allegedly goes into place April 27 — that is, if this isn't all just a fiendishly clever prank. I think the jury is still out on that one.
In related news: Now that the DHS is letting go of its color-coded threat system, I've decided to implement one of my own. Here it is:
Green: Acerbic. Terror threat is minimal.
Blue: Ironic. Prone to exaggeration or comic understatement but otherwise poses no physical danger.
Yellow: Satirical. Exercise caution; do not act on any material you see in this space.
Orange: Deeply sarcastic. Readers are advised to stay indoors and avoid handling combustible materials.
Red: Scathing. Reserved for only the most dangerous techno terrorists, like Microsoft or Zuckerberg.
Notes From the Field is now in a state of Orange. Readers are advised to be vigilant, take notice of their surroundings, and report suspicious items or blog posts to local authorities.
If the DHS tweeted "Duck!" how would you react? Post your responses below or email me: cringe@infoworld.com.
This article, "Tweet if you see Osama," was originally published at InfoWorld.com. Track the crazy twists and turns of the tech industry with Robert X. Cringely's Notes from the Field blog, and subscribe to Cringely's Notes from the Underground newsletter. For the latest business technology news, follow InfoWorld.com on Twitter.