Well, it looks like I've lost a bet, thanks to Google. A friend and I were arguing about Chrome OS a month or two ago. He was sure Google was going to bring it to tablets. I said no way; Android was for tablets, Chrome OS for netbooks and light laptops. Yes, I knew Google had mentioned Chrome OS on tablets a while back, but that was before Honeycomb.
It turns out I was wrong. Yesterday CNET's Stephen Shankland published an article documenting tablet indicators in the latest version of Chrome OS and the evidence is pretty compelling (an on-screen keyboard and a user-agent of "CrOS Touch" are both dead giveaways).
Google's official response to Shankland's discoveries?
"We are engaging in early open-source work for the tablet form factor, but we have nothing new to announce at this time…Chrome OS was designed from the beginning to work across a variety of form factors. We expect to see different partners build different kinds of devices based on Chrome OS, but for this initial release we are targeting the notebook form factor."
The first commercial Chrome OS netbooks are due out this summer (I'm calling them netbooks not due to size but due to the cloud-based OS) but once those hit the market Google's statement allows for pretty much anything to happen.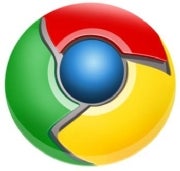 I was lucky enough to get a CR-48 netbook last December. I wanted to love it, and I made a valiant effort to use it as my secondary laptop for a week or two, but it just didn't work out for me. I don't think Chrome OS is very good. Not for netbooks and, in its current form at least, not for tablets, either.
What I find most interesting about Android Honeycomb is that it allows for segmenting screen real estate (at least that's the sense I get; I don't own a Honeycomb device). Along the same lines, one of my biggest peeves about iOS on an iPad is that everything takes up the whole screen. If I want to chat with someone via IM I need to devote all my screen real-estate to doing that, at least while I'm focused on the chat. Chrome OS has the same problem in most cases. Everything is a web page, and since the OS is the browser, you can't reduce the size of the window. In other words, a web-based IM client has to occupy a full-screen tab.
I found that limiting in Chrome OS on a netbook and I find similar behavior limiting on a tablet. I need an OS that lets me see a web page and an IM client and a music player client and a twitter client…all at the same time. Chrome OS can't do that, iOS can't do it, but Honeycomb gets at least partially there.
So I see Chrome OS as a step backwards from Android Honeycomb at this point. Of course Google could overhaul the system and port Honeycomb's "Fragment" system to Chrome OS. Maybe that's part of the vague rumor we've heard about Android and Chrome OS eventually merging into a single OS.
Setting aside my person quibbles, though, I have to wonder how wise Chrome OS tablets are from a marketing point of view. Won't this cause even more customer confusion? When Joe Consumer decides to buy a tablet this summer, he'll be able to go into an Apple store and essentially pick Small, Medium or Large and walk out with an iPad. Buying an iPad is dead simple.
Alternatively, he can go to a Best Buy and look at tablets and have to decide if he wants a 7″, 9″ or a 10″ tablet, then pick Android or WebOS or Blackberry OS (or, perhaps, Windows). If he picks Android he'll next have to choose from one of several manufacturers, trying to make sense of different CPUs and other factors. There're a lot of factors to consider! Now Google is going to add yet another tablet OS to throw into the mix. Maybe one more won't make things any more confusing; maybe the "non-Apple" tablet market is already too fractured to be saved. Maybe Google just doesn't care. After all, they generally aren't the ones selling hardware.
So what's the upside of Chrome OS? Honestly I had to engage my buddy in a loud debate before I could find one. Finally I realized the one benefit of a Chrome OS tablet: storage. You won't need a 16 GB Chrome OS tablet: everything is stored in the cloud. That means a Chrome OS tablet could be a lower cost option than a tablet running Honeycomb (where you'll want lots of storage for your apps and local media).
Cost aside, I just don't see a real benefit to a Chrome OS tablet. Almost by definition, a Honeycomb tablet is going to be able to do anything a Chrome OS tablet does (via its built-in browser), plus run native apps. That cost different had better be significant. How about that $99 tablet we've all been dreaming of? If Chrome OS can get us there, I'll stop being grumpy about it.
Am I missing anything, readers? Are there other benefits to porting Chrome OS to a tablet form-factor that I'm not seeing? Please share your ideas because I can't help but think I'm missing something obvious.
Sign up for the Personal Tech Newsletter