Google Android Software Downloads
15 Best Google Android Apps for Newbies — All Free
If you just nabbed a new Android smartphone or tablet, or are coveting one, which apps should you download immediately? Check out these 15 picks from CIO.com's mobile maestro Al Sacco.
Free Android Apps: 11 Great Utilities for Your Google Phone
You can never have too many Android apps…especially when they're free. Here are 11 downloads that deserve a spot on your device, each designed to add functionality to your Google phone and enhance your overall Android experience.
Android Apps: 9 Best, Free Social Networking Choices
Share, save and savor all things social with these nine free Google Android apps, hand-picked by CIO.com's mobile maestro, Al Sacco.
Not sure what to download from the Android Market? Try these top titles, including Barcode Scanner, BeyondPod, and SkyFire.
8 Essential Android Security Apps
A DIY guide to securing Android-based devices.
Top 10 Android Apps for Entertainment
Here's a look at some of the best apps for your Android phone that will keep you entertained for hours, wherever you are.
Google Android Insider Commentary
The Buzz on Google's Android Honeycomb
Google's new Android Honeycomb OS has a lot to offer, but it also has a long way to go before it can deliver the full tablet experience.
Amazon Appstore for Android: 5 Reasons to Love It–And 4 to Hate It
Trying to decide whether to download Amazon's new Appstore for Android mobile devices? Check out these five reasons to install the software now–and four reasons why you might want to pass, as CIO.com's mobile maestro Al Sacco sees it.
Android OS in 2011: 12 Developments to Keep Apple Nervous
Android is set to go leaps and bounds again, with a bunch of high-end smartphones, new cool apps, better performance and a tablet-specific version.
Google: Android 3.0 Needs More Work to Be Smartphone Ready
Google will not release the source code for Honeycomb, the version of its Android mobile OS optimized for tablets, until it completes work to make the software better for smartphones and other devices, the company said Thursday.
Verizon HTC Thunderbolt: Eight Key Features and Facts
Verizon Wireless has released the long-awaited Android-powered Thunderbolt smartphone from HTC. Here are eight facts and features you need to know about Verizon's first LTE handheld before you buy.
Amazon Cloud Drive for Android, PC: 7 Key Facts
Amazon.com this week announced a brand new online storage service and associated Web-based music player, called Amazon Cloud Drive and Amazon Cloud Player, respectively. CIO.com's mobile maestro Al Sacco breaks down what you need to know about new cloud service–the good and the bad.
Google Nexus S Smartphone: Nine Facts You Need to Know
CIO.com's wireless-watcher Al Sacco lists nine things all potential Google Nexus S buyers and smartphone-enthusiasts should know about the latest Android-powered "Nexus" handheld.
BlackBerry PlayBook to Run Android Apps: What It Means to You
RIM's BlackBerry PlayBook tablet will support certain Google Android applications, but performance could be an issue. Here's expert analysis on what this news means to you–as a PlayBook owner, software developer or IT administrator–from CIO.com's Al Sacco.
How Android rose to prominence in the smartphone market.
Google Android is making headway against Apple iPhones and RIM BlackBerries, but how well do you know the open source mobile OS?
20 Weird and Wacky Products for Android Fans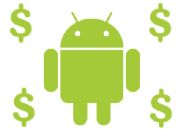 Looking for the right gear to show off your allegiance to Android? Look no further.
Android Security: Six Tips to Protect Your Google Phone
Addressing the recent high-profile Android malware scare, CIO.com's mobile maestro Al Sacco shares six tips and tricks–along with a free download–to help secure your Google smartphone and ensure your personal data remains protected.
Android Quick Tip: How to Move Files on Your Google Phone
Move music, images, documents and other files around your Google Android smartphone using this simple, five-step process.
Android Tips: 7 Ways to Get Around Your Phone Faster
Move music, images, documents and other files around your Google Android smartphone using this simple, five-step process.
Android's Big Rush Could Sack IT: 5 Preparation Tips
If you think iPhones and iPads are hard to support in the enterprise, just wait for the rush of Android devices that could blindside CIOs. Here's a look at how fast Android devices are coming – and advice to help IT prepare for a bevy of configurations.
Al Sacco covers Mobile and Wireless for CIO.com. Follow Al on Twitter @ASacco. Follow everything from CIO.com on Twitter @CIOonline and on Facebook. Email Al at asacco@cio.com
Read more about mobile/wireless in CIO's Mobile/Wireless Drilldown.