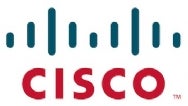 In his internal company memo this week that promised sweeping changes, Cisco CEO John Chambers asked employees, "What do you want Cisco to be?"
More on Cisco: Cisco caught off guard by switching hit
Outside of Cisco, there are many ideas on that topic. Chambers promised bold moves to right the Cisco ship after at least two quarters of financial results and outlooks that disappointed Wall Street and shareholders, and exposed vulnerability in Cisco's strategy, execution and ambitions.
Yesterday, Chambers told financial analysts that Cisco will cut expenses in half, narrow its product development and investment focus, and streamline operations after admitting in his memo that Cisco was slow to make decisions and properly execute over the past six or so months. He said Cisco will focus on five key areas: routing, switching and services; video; collaboration; data center virtualization; and architectures.
Consensus is building for Cisco to cut loose its consumer business, which was off 15% in the company's fiscal second quarter and has little apparent synergy with the rest of Cisco's enterprise and service provider foundation. Some are also calling for Cisco to streamline its management structure, which is made up of various boards and councils and may have contributed to the slow decision making and operational misfiring Chambers mentioned in his memo.
Others also say Cisco should pare down the number of adjacent markets it's looking to enter. Right now, Cisco is targeting 30 such adjacent markets, which some company watchers say is distracting Cisco from its core routing and switching business.
So, what should Cisco look like after Chambers implements his promised changes?
"I'm a big believer in keeping to the knitting," says Nick Lippis, owner of consultancy Lippis Enterprises. "So I think Cisco would be well served to focus on network systems, (and) data center fabric and collaboration in both the enterprise and service provider worldwide markets. Cisco may be able to achieve its goals in the consumer and entertainment spaces through partnership."
"I agree, spinout (the) consumer and entertainment divisions," says Jon Oltsik, principal analyst at Enterprise Systems Group. "(There's) no place for them within Cisco core."
In addition to subtraction, Cisco should also make acquisitions that drive router and switch sales, says Zeus Kerravala of the Yankee Group. Cisco has set the industry standard for mergers and acquisitions, having consumed 144 companies since 1993.
Some of its larger and more questionable acquisitions have been in the consumer space however. Cisco spent a combined $8 billion on cable set-top box maker Scientific-Atlanta, Flip videocam maker Pure Digital and home networker Linksys.
"The big ones they've made lately… none of those really drove router and switch sales," Kerravala says. "The last one that really drove switch sales was Selsius," a VoIP company Cisco bought in 1998.
As for decision making, Oltsik notes that there are many faces to see at Cisco when meetings or interviews are conducted.
"It is amazing how many people get involved in decision making," he says. "It is not unusual to have a meeting with Cisco and have eight people sitting with you. A friend of mine was interviewing for a senior management position. Cisco made him do between 12 to 15 interviews including face-to-face and telepresence. Seems like overkill to me."
A streamlined decision-making structure might also lead to a pared down adjacent market agenda. Thirty such markets is too much for a company to manage and may have also contributed to the decision-making inertia at Cisco.
And again, they should enter fewer market adjacencies and only those that drive the enterprise and service provider routing and switching business, Kerravala says.
"What Cisco needs to decide is what are the adjacent markets they want to go into," Kerravala says. "I would think there'd be less emphasis on things like direct consumer markets. They need to get back to paying attention to the stuff that made them really successful, and that's the channel-driven business sales force."
Cisco's been really successful in Layer 2-3 switching. But the company slipped on what's arguably the most significant product transition in that market in Cisco's history.
Switching revenue was down 7% in Cisco's second quarter and profit margins missed the mark as a new generation of Nexus and Catalyst switches with better price/performance cannibalized sales of others. Analysts say Cisco needs to better align Nexus and Catalyst operations to avoid a similar fate down the road.
"The switching infrastructure built on Catalyst is a different group that the stuff built by … the group that does Nexus," Kerravala says. "There's probably some inefficiency there."
"Part of the problem with Ethernet switching is the multiple groups involved: Catalyst, Nexus, Nuova, MDS, etc.," add Oltsik. "It leads to product issues like the Nexus 5000 not supporting FabricPath."
Cisco plans to add FabricPath to the Nexus 5500 switches in the second half of the year.
Cisco also recently introduced a Nexus switch – the 3000 – based on merchant silicon instead of internally-developed custom ASICs. The Nexus 3000 is based on Broadcom's Trident chipset. Meanwhile, Broadcom is adding Cisco's AdapterFEX data center fabric switching technology to its silicon in what some observers believe is a quid pro quo arrangement between the two – Cisco uses Broadcom silicon if Broadcom adds Cisco technology as an alternative to Cisco developing its own custom ASICs.
Both Oltsik and Kerravala believe Cisco will continue this practice in its effort to cut expenses.
"The Nexus 3000/Broadcom decision may be a sign of things to come: Do a deal with Broadcom, make a revenue commitment, get Broadcom to add some specific Cisco code into the ASIC, then greatly reduce your ASIC development group, fabrication facilities, etc.," Oltsik says.
"They're looking at Trident for the next fabric product," code-named "Jawbreaker," Kerravala says. "One of the ways a lot of companies keep the cost down is to use merchant silicon where available. The ability to differentiate doesn't come in the (custom) ASICs anymore because the merchant silicon is so feature-rich."
While focusing more intently on core markets like Layer 2-3 switching, Cisco might want to also subtract Layer 4-7 switching from its portfolio. It's been losing market and mindshare to companies like F5 and Riverbed, and analysts say Cisco should either cut those losses by exiting that market or reinvest in it through acquisition.
"They need to either buy their way back into that market or get out of it because they're losing share pretty rapidly, and whatever money they put into R&D is not really paying its dividends," Kerravala says.
So while Chambers waits for Cisco employees to answer his question on what they want their company to be, the CEO has his own response. And it's not any different from what he's proclaimed before:
"I want it to be a company that keeps changing the way the world lives, works, plays and learns," Chambers stated in his memo. "A company that knows how to win and intends to continue that track record. A company that's taking the network where it needs to be, with focus. And at a place that puts people, customers and communities at the core of its values. That's Cisco, no excuses."
Read more about lan and wan in Network World's LAN & WAN section.