A leaked set of screenshots gives us the first look at the Windows App Store being integrated into Windows 8.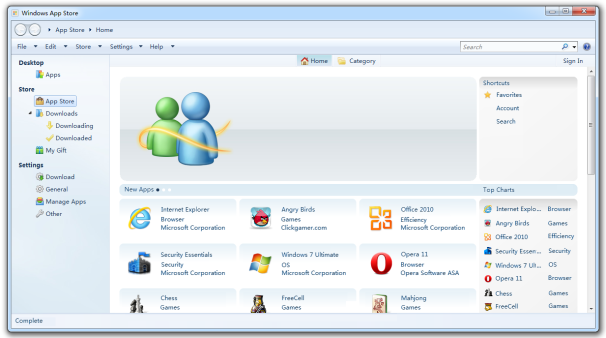 The screenshots posted Monday (in Chinese) by CNBeta.com look a lot like an Internet Explorer window, with a Top Seller list that includes IE, Office, Freecell … and Angry Birds.
Redmond has been slow to see the wisdom of providing users a single point for browsing, buying, updating, and managing software. According to Liliputing.com: "Part of the appeal of Windows computers has historically been that you don't need an app store, since most software you can find in physical stores or on web sites is written for Windows and you can download and install pretty much anything you like."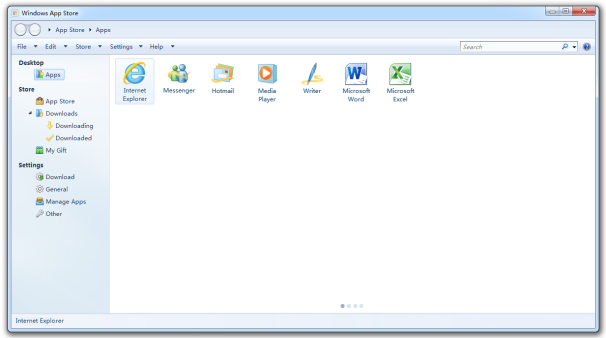 Microsoft and Apple have already fired competing salvos over the phrase "App Store." And the Windows Phone 7 App Store is widely criticized.
But Microsoft seems to have conceded, albeit grudgingly, that ease of use matters. In a semi-related story, StatCounter reports that Windows 7 usage share in the U.S. is fixing to eclipse Windows XP any day now, proving that PC users can forgive anything, even Vista.