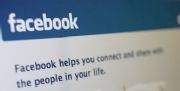 Intrepid start-ups should learn from Mark Zuckerberg's legal troubles with Facebook and make sure everything is put down in legal, binding writing, so if they get big, everyone they've ever known doesn't come out of the woodwork to sue for a part of the company.
That's what seems to be happening to Facebook's chief executive these days. The Winklevoss twins were forced to cut their losses this week and accept the $160 million settlement they received after suing Zuckerberg in 2004.
Now Paul Ceglia has refiled a lawsuit that claims he owns 50 percent of Facebook, thanks to his 2003 "investment" of $2,000, paid to Zuckerberg.
In case you haven't been following the madness, here's a rundown: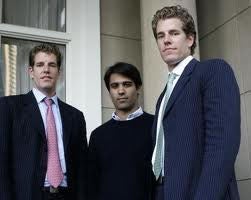 The Winklevoss twins, who allegedly came up with the idea for Facebook and then hired Zuckerberg to work on the project (Zuckerberg then turned around and opened "thefacebook.com"), sued Zuckerberg for part of the company in 2004. That case was settled for $20 million and part ownership of the company — a total settlement now valued to be worth about $160 million. In late 2010, the Winklevoss twins opened another case against Zuckerberg, claiming they were entitled to more money because Zuckerberg had lied about the value of the company.
To make things a little more interesting, Wayne Chang, who was reportedly part of the original team, sued the Winklevoss twins for part of their Facebook settlement money. Chang's company had merged with the Winklevosses' company to form "ConnectU," which was a social networking application that never really took off because of Facebook. According to Chang, the twins cut him out of the Facebook settlement.
Now enter Paul Ceglia. Ceglia reportedly paid two installments of $1,000 each to purchase 50 percent of Facebook in 2003 — way before it was launched (in February 2004). According to Zuckerberg, the two installments that Ceglia made in 2003 were for a different project, one for Ceglia called StreetFax.com.
Naturally, Facebook says the claims are fake, and Ceglia has a criminal record that doesn't lend credibility to his name. Ceglia has also produced a bunch of e-mails, reportedly sent between him and Zuckerberg from July 2003 to July 2004, to support his claims. Business Insider republished the e-mails Tuesday.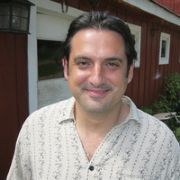 Business Insider notes that Ceglia's claims seem "preposterous on their face," especially considering the facts. However, the magazine also notes that the claims could be true, even though they sound absurd. The reason? Zuckerberg was a young college student at the time — not a businessman — and therefore could (probably) not be reasonably expected to have all of his ducks in a row. Also, the other lawsuits (such as the Winklevoss suit) imply that maybe Facebook's start-up wasn't entirely kosher.
Business Insider also mentions that the apparent absurdity of the claims may actually be what makes them true — after all, couldn't Ceglia come up with a better story?
So there we have it. Zuckerberg has basically been sued by every person he came into contact with between 2004 and now — he was sued by the Winklevosses; he was sued by one of the original "owners" of Facebook, Eduardo Saverin (after restructuring the company, Saverin's shares were unfairly reduced); and he's being sued by Ceglia.
I'm having dinner at Facebook tonight. If I stumble across Zuckerberg, maybe I, too, can sue him for a percentage of the company.