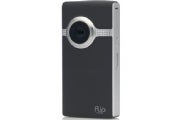 Flip, the simple-to-use camcorder from Cisco, is getting spiked. The Flip cameras, first introduced almost five years ago, captured almost 15 percent of the camcorder market and the hearts of many customers who liked the devices for their simplicity.
The closing of the Flip operation is reportedly going to mean the loss of about 550 jobs and cost Cisco around $300 million, let alone the millions of people who bought and cherish these cameras.
So, what caused the demise of such a popular product?
Smartphones Killed the Flip
Speaking to NPR's Morning Edition, PC Magazine's Lance Ulanoff says video and photo cameras becoming standard equipment on smartphones undid the Flip. Why would someone carry a dedicated camcorder when they already have one on their phone? Modern smartphones can now also shoot HD video and high-resolution photos (albeit not as high quality as a dedicated product), and consumer appetite for smartphones meant that Flip sales were declining. As such, Charles Arthur writes for The Guardian that the standalone movie camera business is effectively dead.
Profit Margins Not Big Enough
After acquiring several consumer businesses over the past years (including Pure Digital Technologies, the makers of the Flip), Cisco's consumer strategy was plagued with duds, Marguerite Reardon explained on Cnet's Signal Strength blog. Actually, market research firm NPD found that Flip lost market share after it was bought by Cisco, despite an increase in overall sales in the category. With Cisco used to high profit margins from enterprise sales, low margins (of around 30 percent) in the consumer business were probably not good enough for the company.
Cisco Wants to Get Serious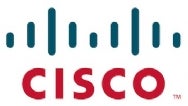 All Things D's Kara Swisher writes that by axing the Flip, Cisco is staging a "lame attempt" to satisfy its investors, who wanted the company to focus on its core business or networking products, where Cisco saw increased competition from the likes of HP and several Chinese manufacturers.
Are you going to miss the Flip, or can your smartphone do the job? Sound off in the comments.
Follow Daniel Ionescu and Today @ PCWorld on Twitter