Following Twitter's decision to clamp down on third-party developers earlier this year, it now looks like an effort may be afoot within a leading provider of client apps to create a direct competitor to the popular microblogging service.
UberMedia–which owns several of the client applications that Twitter has found problematic in the past, including UberSocial and Twidroyd–is developing plans to build a social network that could compete directly with Twitter's service, according to CNN, which cites three sources briefed on the plans.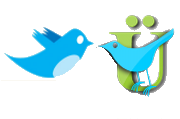 Assuming that's true, the new offering will differentiate itself by addressing common complaints about Twitter, including its 140-character limit on messages and the fact that it can be "confusing to newcomers," CNN reports.
A Potential 'Backup Plan'?
Though Twitter did restore the controversial UberMedia apps after shutting them out for a few days in February, it also asked UberMedia to change the name of one of them, resulting in the creation of UberSocial from what used to be called UberTwitter.
Still, relations between the two companies remain strained, according to reports, and the creation of a new alternative could be UberMedia's "backup plan" in case those relations break down altogether, a CNN source suggested.
Twitter's 200 million or so registered users now send about 155 million tweets a day, the company recently announced–up from just 55 million a year ago. By tapping into a good portion of that audience through its popular apps, it's at least theoretically possible UberMedia could lure enough people away from Twitter to do the heavy-hitter some harm.
UberMedia apps accounted for more than 11 percent of the tweets sent on one day last month, CNN notes, citing a study by market research firm Sysomos. In fact, UberSocial is currently the third most popular way to send tweets, behind only Twitter itself and its official iPhone app.
UberMedia is also in negotiations to acquire TweetDeck, which is tied with Twitter's own BlackBerry app for fourth place in popularity.
What About Business Users?
While there's no doubt UberMedia already has ties with a large number of potential users of a service to rival Twitter's, however, it would take a lot more than that to compete successfully.
Numerous attempts including Google Buzz, for instance, have already proven how significant a challenge that is.
It's particularly difficult to imagine convincing business users of Twitter to create and maintain a separate account on another service that does the same thing–in addition to Facebook and all the other social networks they must often participate in.
Of course, just as with Facebook, you could argue that it's high time some competition stepped in successfully. The open source Diaspora social network, for example, is one contender hoping to take on Facebook with a service that aims to better separate users' personal and business identities.
If UberMedia does end up creating another microblogging service–and one that's more developer-friendly, to boot–would you be willing to use it? And would that be in addition to, or instead of, Twitter? Please share your thoughts in the comments.
Follow Katherine Noyes on Twitter: @Noyesk .