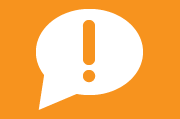 Which 4G phone network is fastest? Mark Sullivan tested phones from Verizon, T-Mobile, AT&T, and Sprint in multiple cities, with several sites per city, to get the answer. Spoiler alert: Verizon's LTE wins. Hear about how we tested and more on the results in the podcast. Also, Patrick Miller gives us a peek at the results of his testing of several PC cleanup utilities, and the whole gang joins Tim Moynihan in a discussion about why Cisco killed the Flip.
Download the podcast (32:35).
You can also stream the podcast via QuickTime:
Subscribe to the PCWorld Podcast on iTunes or via the PCWorld Podcast RSS feed. You can reach us at podcast@pcworld.com and review our podcast on iTunes.