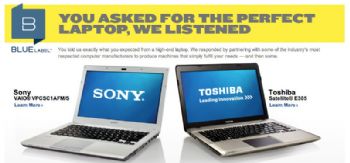 Best Buy introduced two new exclusive "Blue Label" laptops, based, the company says, on customer feedback and actual needs. The Sony Vaio VPCSC1AFM/S and Toshiba Satellite E305 are available for pre-order now with free shipping from Best Buy's Blue Label site, with not-so-inexpensive price tags: $950 and $900, respectfully. For just under a grand, though, you'll get some decent value — these thin-and-light laptops feature second-generation Intel Core i5 processors and some premium specs often found on more expensive models.
This is the third, or 3.0, iteration of Best Buy's "You Spoke, We Listened" program. Some of the Blue Label laptop features are nice to have, but not ones you'd necessarily pay more for (depending on your needs), like one-year antivirus, three-year Intel PC Theft Defense, or 90 days Geek Squad phone and remote support. Since you can't really have too much security and tech support, having these features as part of the deal is a nice bonus anyway.
Decent Specs
Much more important are the Core i5 processor, decent battery life (the Sony is rated up to 7 hours and 30 minutes; the Toshiba, 7 hours and 10 minutes), and 2-year extended manufacturers' warranties (twice as long as typical) found in both of the new laptops.
Also nice: The Sony Vaio VPCSC1AFM/S (yes, they really could've named this model better) and Toshiba Satellite E305 feature backlit keyboards, solid-state hybrid hard drives (for 50% faster boot time), Intel Wireless Display (to stream HD content wirelessly to your HDTV), and built-in Blu-ray drives. These upgrade features when customizing on other models can often bump up the price of a laptop by $150 or more.
So how do the Best Buy exclusive laptops compare to their non-exclusive cousins?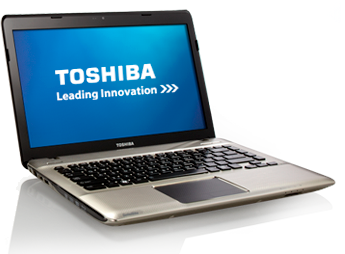 The Toshiba Satellite E305 may be most similar to the Satellite M640-ST3NO1X on Toshiba Direct: both have 14-inch displays, 4GB of DDR3 memory, Intel Core i5 processor, and a backlit keyboard. The Satellite M640 lists at $849, but with Toshiba discount, it's going for $749 right now. So, for about $150 more, Best Buy's Satellite E305 upgrades with the Blue Label features above (warranty, Blu-Ray drive, hybrid SSD, wireless streaming, etc.), as well as a more appealing and durable aluminum chassis in champagne finish. If you're interested in those features, the (discounted) $150 difference isn't a lot to ask.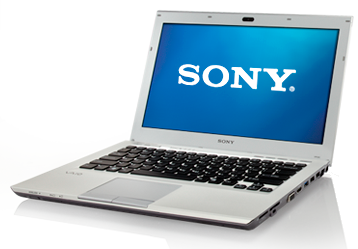 Moving on to the Sony Vaio VPCSC1AFM/S, it's comparable to slim Sony's S Series, which also has a 13.3-inch display and 3.9 pound weight. The S Series starts at $969.99 on the Sony Style site, but customizing it add the Blu-ray player and a 2-year warranty player brings the non-exclusive model to $1244.98 – almost $300 more than the Best Buy version. The Best Buy version only comes in silver and has an aluminum chassis rather than magnesium case, though, and no word as of now if the Blue Label Sony can also add on the S Series' sheet battery to double the battery life.
It looks like the Best Buy exclusive Blue Label laptops really may be "best buys" – at least for these thin-and-light laptop lines. Whether they're "the" perfect laptops, however, will depend more on your specific needs, of course.
Follow Melanie Pinola (@aboutmobiletech) And Today@Pcworld On Twitter