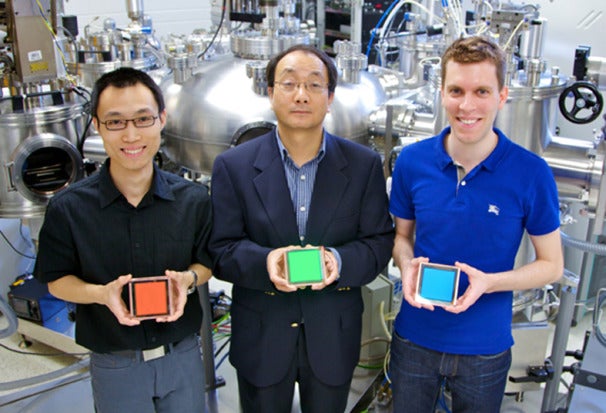 It turns out chlorine can brighten more than laundry whites: A University of Toronto team has doubled the efficiency of their OLED displays using the common bleach element.
The researches engineered an atom-thick sheet of chlorine onto the electrode material surface of a market flat panel display. Once the team fired their green-emitting "Cl-OLED" test on the display set at its brightest setting, the team found that the efficiency was doubled compared to a regular OLED unit.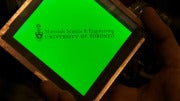 "OLEDs are known for their high-efficiency," said Michael G. Helander, one of the Toronto team. "However, the challenge in conventional OLEDs is that as you increase the brightness, the efficiency drops off rapidly."
Besides making brighter displays, the chlorine layer also eliminated the need for several stacked layers, which could mean cheaper devices using OLED in the future.
[University of Toronto via OLED-Display]
Like this? You might also enjoy…
Get your GeekTech on: Twitter – Facebook – RSS | Tip us off