Mind maps a great brainstorming tools, but–as I said in my last post–mind maps are good for a whole lot more than just brainstorming. You can use them to plan meetings, build elegantly structured presentations with them, and even use them as your weekly agenda. Of course, how readily your mind maps adapt to these uses can depend to a large extent on the power of the actual mind-mapping software you use. Here are three great Windows mind mappers that can rise to any mappable task.
FreeMind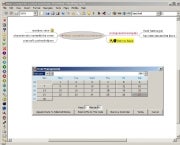 Want to move into mind mapping without shelling out a schilling? FreeMind is as free as it gets. This open-source download is plenty robust, with ample support for pasting into Office apps, the ability to link to the Web from within your maps, and a flexible range of map styles to suit a variety of uses. FreeMind is a good place to start in MindMapping, because its XML file structure exports easily into other mind mapping apps.
XMind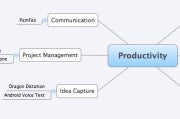 The freemium XMind is another great option for breaking into the mind-mapping game. It's cross-platform, so you can download it for Windows or Mac, and it's heavily cloud connected, so you can save your maps to the Web and share them with others.
XMind Pro, which costs $40 per year, adds more control over map sharing, and includes excellent templates for task management, gantt charts, and a bunch of other powerful business uses.
Mindjet MindManager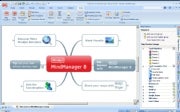 If you're sure mind maps are your thing and you're looking for the mind-mapping equivalent of a cross between a Lamborghini and a Winnebago, Mindjet MindManager is the ultimate do-everything mind mapping tool. It ain't cheap: At $349, MindManager 9 for Windows is a capital investment. But it's also unmatched in its power, versatility, and ease of use. MindManager supports a massive collection of plug-in extensions that simplify collaboration and project management. It plugs into Microsoft Office, and includes a killer gallery of ready-to-use templates.