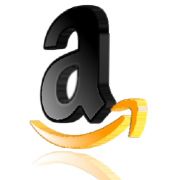 At this point, all bets are on Amazon launching a cheap Android tablet with heaps of content. If the hardware is adequate, Amazon could shake up the tablet market overnight, and finally give Apple a single, legitimate threat.
Speculation on an Amazon tablet, of which there has been plenty, is slowly giving way to rumor. At Gdgt, Peter Rojas writes that the tablet is "something of an open secret" and that he's "99% certain they are having Samsung build one for them."
Aside from that little tidbit, Rojas' report touches on the same speculative arguments that other pundits have put forth: Profits from Amazon's music, video, books and apps businesses would allow the company to create a cheaper Android tablet than the competition. He expects similar aggressive pricing to Barnes & Noble's Nook Color, which sells for a mere $250 because the book seller hopes to make additional profits on e-book sales. Another option: Amazon could offer an ad-subsidized tablet, similar to the new Kindle with Special Offers.
Virtually every tech pundit assumes the Amazon tablet will run Android 3.0 Honeycomb, but how closely it'll resemble Google's stock operating system remains a mystery. Google has not yet released the source code for Honeycomb, and is reportedly enforcing "non-fragmentation clauses" to crack down on heavy modification of Android software. An Amazon tablet could be far from launching unless Amazon and Google are working closely together, and that seems unlikely with Amazon offering a competing app store to the Android Market.
In other words, the question of whether Amazon will release a tablet is becoming a matter of when, rather than if. It's about time we got some answers.
Follow Jared on Facebook and Twitter for even more tech news and commentary.