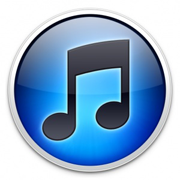 The race for the cloud is on and Apple could beat Google to it. According to a Reuters report Google's unannounced cloud music service is said to be stalling, while Apple is already talking with labels ahead of release, fueling speculation that Apple would beat Google to launching its service first.
The iTunes cloud service will reportedly allow users to stream from a remote server song they uploaded from their computer, as long as they have Internet access. It's unclear whether this would work only with music purchased from the iTunes store, or if you would be able to use music manually added (like ripped CDs, or songs from third-party services).
The service is expected to arrive some point this summer, and Apple is yet to sign any licenses with music labels. In contrast, Amazon's music locker service launched last month ruffled some feathers because it didn't seek licensing agreements. But the difference between Amazon's and Apple's services seems to be that with Apple's system, you won't have to upload songs you purchased already, but rather just stream them from a master copy on Apple servers.
While Apple marches ahead with its cloud music service, Google's efforts are stalling, the Reuters report also says. Google's music service was supposed to launch alongside the Xoom Android tablet, but recent changes in Google management are allegedly to blame for the delay. So instead of an iTunes-like cloud service, Google is said to have changed its mind and is now exploring a music subscription service.
HP is also looking into launching a cloud music locker service for its upcoming TouchPad tablet, set to arrive in June. The HP cloud music service would allow you to stream music that you don't own yet, and users would be able to stream music to HP smartphones as well, but it is unknown how this would actually work.
Follow Daniel Ionescu and Today @ PCWorld on Twitter