Mastering these Windows tricks will help you shave minutes or even hours off of mundane daily chores.
Don't lose your work to automatic updates: Windows Update often forces your PC to restart after it finishes updating the operating system with the latest fixes–and if you're away from your desk with an unsaved document open at the time, you'll lose your work. To prevent this from happening, open Windows Update in the Control Panel, click Change settings, and in the drop-down menu select Download updates but let me choose whether to install them.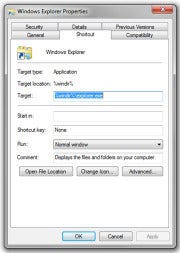 Change Windows Explorer's default folder: You can save precious time and mouse clicks by making Windows Explorer open your favorite folder by de­­fault. Right-click the Explorer icon in your taskbar, and then right-click Windows Explorer and select Properties. In the Target field, add a space and a file path at the end of the '%windir%explorer.exe' section, so that the new (longer) path looks like this: '%windir%explorer.exe C:Usersyourusernameyourfolder'.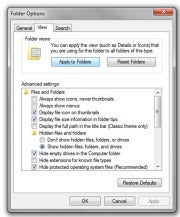 Stick to one point of view: Windows will remember and abide by your View settings for each individual folder–a level of faithfulness that's annoying if you like to stick with a particular view setting. Open a folder, click the Organize tab, and choose Folder and search options. Select the View tab and click the Apply to folders button at the top.
Disable touchpad clicking when you type: If your touchpad is set to detect a tapping motion as a mouse click, it can send your cursor flying around your screen whenever your wrist accidentally brushes against the touchpad. Grab Touchfreeze, a free utility that automatically disables your touchpad while you're typing.
Use your local Library (folder): Windows 7's Libraries provide an easy way to organize and access files, but they become much more useful when teamed with Win7 Library Tool, which lets you add nonindexed folders (including network folders) to your library of choice.
Safely remove memory cards without waiting: The key to making quick removal safe is to ensure that Windows isn't writing to the card without your knowledge; if the operating system behaves itself, you can eject the card whenever you want without corrupting your data. To adjust your settings, first right-click the memory card in Windows Explorer, choose Properties, click the Hardware tab, select the memory card reader, and choose Properties; then click the Policies tab (you may have to click the 'Change settings' button before Policies shows up), and choose Optimize for quick removal. You won't need Safely Remove Hardware.