Your browser can do more than meets the eye. Plenty of great add-ons are available for customizing and controlling your Web browsing experience.
Firefox Fans Only
Make Gmail better: Grab Better Gmail 2 to improve the Gmail experience. Your mouse will highlight the e-mail message that you hover it over, the Unread count in the Gmail window will ap­­pear first (so that it won't get cut off if it's located in a tab), and attachments will show up from the list view, among other useful improvements. The first version of Better Gmail as a Chrome extension.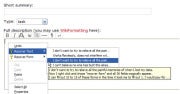 Never lose another forum post: Use the Lazarus Firefox add-on to save everything you type in a form, just in case your PC crashes at an inopportune moment.
Deep-six the links: Copy Plain Text strips all of the nasty, unpredictable formatting out of text that you copy and paste.
Tips for Any Browser
Save eight keystrokes from every URL: You no longer need to type "www." or ".com" in most URLs. Merely type the unique part of the domain name that you want to visit into your browser's navigation bar, and press Ctrl-Enter. Your browser will automatically fill in the "www." and ".com".
Middle-click to open a link in a new tab: Middle-clicking a link (that is, clicking it with the scrollwheel) will cause it to open in a new tab. Middle-clicking a folder containing multiple bookmarks will cause all of them to open in new tabs.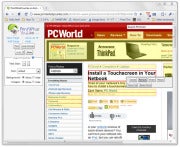 Improve a site's printer friendliness: Visit PrintWhatYouLike.com and pick exactly which page elements you want to keep in your hard copy.
Must-Have Add-Ons
Capture a full-page screenshot: Three utilities designed for specific browsers–Screengrab for Firefox, IE Screenshot, and Talon for Google Chrome–enable you to grab quick screenshots.
Try IE-in-a-tab: Even if you typically don't use Internet Explorer, you should have a copy of it handy for special situations. IE Tab for Firefox and IE Tab for Chrome let you keep the Microsoft browser in a tab so you don't have to juggle multiple browsers at once.
Bring back the bookmark: Xmarks lets you sync your bookmarks across different PCs and across different browsers.
Verify sites' trustworthiness: The Web of Trust browser add-on promises to make your Web excursions a little safer by telling you how the sites you visit rate in terms of privacy policy, vendor reliability, and child safety.
Chrome and Google Apps
Keep up on your Gmail: Google Mail Checker Plus chimes when you receive new messages, lets you view the subject, and opens a new Gmail message window when you click a mailto: link.
Check your Google Calendar: If you frequently need to take quick peeks at your Google Calendar, pick up DayHiker and you'll be able to access it without opening a new tab or moving away from your current page.
Perform instant YouTube searches: Use Fast YouTube Search to jump-start your search for YouTube videos from the comfort of your main browser window.
Easily add RSS feeds to Google Reader: If you use Google Reader to track your RSS feeds, you'll appreciate RSS Subscription Extension, which displays an RSS icon in the address bar whenever you are on a page that in­­cludes an RSS feed. Just click the icon, and you can add the feed to your subscription list without any hassle.