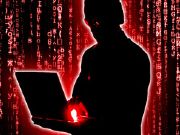 Sony has yet to determine the full scope of an attack on its PlayStation Network and Qriocity services that has left more than 75 million people without access for more than four days.
The company is conducting a "thorough investigation" into the outage, said Satoshi Fukuoka, a spokesman for Sony Computer Entertainment in Tokyo. He declined to provide more information about the nature of the problem, which Sony has blamed on an "external intrusion" into the network.
He also said the company has not yet determined if the personal information or credit card numbers of users have been compromised, but that Sony would promptly inform users if it found that was the case.
Monday's update provides no information about when the service might be available again.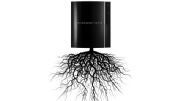 The PlayStation Network is used for PlayStation 3 online gaming and sales of software to consoles and the PlayStation Portable. The Qriocity service runs on the same network infrastructure and provides audio and video to Sony consumer electronics products.
The biggest impact of the service loss has likely been on PlayStation 3 users, who were unable to play online games over the weekend. Networked gaming, in which gamers collaborate with others in real-time battles, challenges and quests, is very popular and typically enjoyed by millions.
On Sunday, the company said it was rebuilding its network to better guard against any future attacks and asked customers to have "a little more patience" while it completes the "time-consuming" task. Sony had said two days earlier that a fix would take ""a day or two," but that loose deadline has already been missed.
The outage is the most serious faced by the service since it began in 2006.
Martyn Williams covers Japan and general technology breaking news for The IDG News Service. Follow Martyn on Twitter at @martyn_williams. Martyn's e-mail address is martyn_williams@idg.com