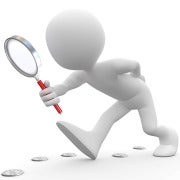 Steve Jobs himself has reportedly answered a reader's question about the recent iPhone tracking scandal.
A MacRumors reader apparently emailed Jobs asking for "clarification" on the issue, MacRumors reported Monday.
The reader asked Jobs why location-tracking within iOS was necessary, and–possibly to bait the Apple CEO into responding–threatened to switch to Android, stating "they don't track me."
Man of few words
Jobs allegedly responded in typical fashion–short and sweet–calling the reports on Apple's tracking efforts "false." He also highlighted that Android was just as guilty of following our every move. "Oh yes they do. We don't track anyone," Jobs wrote. "The info circulating around is false."
With Congress and the Feds now looking into the issue, Apple (and Google, too) have a vested interest in allaying any fears. The story is hitting the mainstream media, which means the pressure to come clean will only increase as time goes on. In any case the data supposedly being collected may not necessarily be all that valuable, or even very accurate.
Much ado about nothing?
Users who have used the iPhone Tracker from the O'Reilly researchers that first disclosed the tracking issue report that the iPhone appears to track you to the nearest tower rather than pinpoint your exact location. Add to this that both Google and Apple have said that the information is anonymized when collected, and the entire uproar seems a bit "Chicken Little."
Jobs' comment is the first we've heard from Apple since the public disclosure of the tracking database last week, but it's probably not enough to allay people's fears. I'm willing to bet that this is not the last we've heard from Apple–especially now that the government is involved.
Don't be too surprised if in the next few weeks or months hearings are held on Capitol Hill. Privacy is a hot-button issue in Washington, and politicians will jump at the chance to appear 'on top' of this issue. Whether anything will actually come out of it, however, is questionable.