There is no end in sight for the PlayStation Network outage after Sony said Monday that it didn't know when PSN would be back online. Sony shut down the service for PlayStation 3 users after detecting an "external intrusion" into the company's servers. Making it worse is Sony's reluctance to discuss what's going on and why it's taking so long for the service to come back online. Sony originally said the service would be back up in a "day or two."
The PlayStation Network allows more than 70 million videogame fans to play online against one another, access Sony's Qriocity music service, and use third-party services such as Netflix and MLB.TV.
In the absence of definitive answers from Sony, here's a breakdown of the Great Sony PlayStation Network Outage of 2011.
Why is PSN offline?
Sony said it shut down PSN last Wednesday evening after detecting an external intrusion into its systems. It's not clear what that means, but it appears a malicious hacker was able to break into Sony's network.
Has my data been exposed?
Sony has not described what it meant by an "external intrusion." The company said Monday that it was conducting a "thorough investigation" into the outage. Sony also said in an e-mail to The Wall Street Journal that it is still trying to determine whether customer information including credit card numbers had been exposed to malicious parties.
Didn't Anonymous attack Sony this month?
Earlier in April, the so-called hacktivist group Anonymous initiated a distributed denial of service (DDoS) attack against playstation.com, Sony's hub for PSN regional sites around the globe. Sony fell into Anonymous' sights after the company sued hacker George Hotz and others who jailbroke the PS3 and then posted their findings online. The original Anonymous attack resulted in intermittent disruption to some sites.
Is Anonymous responsible for the PSN outage?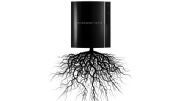 Anonymous denied responsibility for the outage, stating "for once we didn't do it." However, the group didn't discount the possibility that some of its members may have acted on their own to bring down PSN. Anonymous also suggested that Sony may have tried to blame the loosely knit hacktivist group for the company's own incompetence after Sony said on its European PlayStation blog it was investigating the "possibility of targeted behavior by an outside party."
What's happening now?
Sony said Saturday that it was rebuilding its system to strengthen the company's network infrastructure. The company has said this process will be time-consuming and that it will try to get PSN back online as quickly as possible.
Sony's silence on the reasons why its network was vulnerable to intrusion and what kind of data has been compromised (if any) is troubling. The service outage is nearly a week old and Sony will have to be more honest with its users about the outage if PSN continues to remain offline.
The outage also comes at a particularly bad time for Sony after the recent release of a number of big-name titles for the PS3 that include online gameplay such as Mortal Kombat, Portal 2 and SOCOM 4.
Connect with Ian Paul ( @ianpaul ) and Today@PCWorld on Twitter for the latest tech news and analysis.