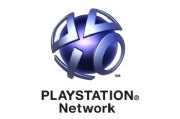 Sony's top executive in charge of its games division appeared in front of journalists in Tokyo on Tuesday but failed to address an outage of the company's PlayStation Network that is now in its sixth day and is affecting up to 75 million customers.
Kaz Hirai is executive deputy president of Sony and runs its consumer products and services group, which includes the PlayStation business and Sony's vast consumer electronics and computing operations. He is also a leading candidate to take over from CEO Howard Stringer, who is expected to step down in the coming years.
Speaking at a news conference held to unveil Sony's first tablet PCs, Hirai began by expressing his condolences to the hundreds of thousands affected by last month's earthquake and tsunami in Japan, and went on to talk about the new tablets and Sony's ambitions for the new market.
But missing from his remarks were any comments about the PlayStation Network outage.
Journalists were not given the chance to ask Hirai questions.
Hirai took the stage five days to the hour since the PlayStation Network was taken offline. Sony's headquarters issued four brief statements, one per day for the first four days, but has failed to make any further comment the last two days.
On Friday the company said the outage would last "a day or two" longer, but subsequent updates pointed to a much more serious problem. A day later, Sony said the problems were caused by an "external intrusion" into the network and a day after that said it was "rebuilding" its network to better guard against future problems.
Asked on Tuesday for an update on the situation, the company said it was still conducting an investigation into the outage and wasn't able to provide any details.
When asked if it had been able to verify there had been no theft of user information or credit card details, the company repeated that "an investigation was ongoing."
The company's latest comment on its U.S. blog — the first not mirrored on its Japanese headquarters website — was posted on Monday in the name of Patrick Seybold, chief spokesman of its U.S. unit, and said: "I know you are waiting for additional information on when PlayStation Network and Qriocity services will be online. Unfortunately, I don't have an update or timeframe to share at this point in time."
Qriocity provides audio, video and e-book content to Sony's consumer electronics devices and runs on the same network infrastructure as the PlayStation Network.
Martyn Williams covers Japan and general technology breaking news for The IDG News Service. Follow Martyn on Twitter at @martyn_williams. Martyn's e-mail address is martyn_williams@idg.com