We've seen just about every phone that has come out in the last three years here at PC World and have reviewed most of them. It is always exciting to get a new smartphone in-house or to read rumors of the next big smartphone release.
But this year, the phone world has been exceedingly predictable. At this year's CES, back in January, the vendors started sounded quite repetitive. It seemed like every phone had the exact same specs: A 4-inch or larger display, a front-facing camera for video chat, a dual-core processor, an 8-megapixel or 5-megapixel back-facing camera and 4G network support. Pretty much all of them ran Android 2.2 (the scant non-Android phones were Windows Phone 7) and were getting Android 2.3 sooner or later.
On the one hand, it is nice to have some uniformity in a sometimes chaotic, fragmented Android world. But it can get a bit confusing for consumers (and for reporters) when all the phones seem almost identical on paper. Phone makers are resorting to little things to distinguish their product from the others, like throwing a custom-built skin over the Android UI or preloading their phones with branded apps, many of which are just bloatware in the eyes of consumers.
But sometimes manufacturers surprise me: The Xperia Play, the Sidekick 4G and the HTC EVO 3D all offer unique designs or features that make them stand out from the rest of the pack. But these phones also seem to be targeted toward very specific audiences (gamers, social networks, early adopters). Manufacturers are going to have to work with carriers to figure out a way to offer consumers more choice, while still remaining competitive.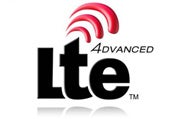 Something similar may be happening in the realm of data service. After speed testing Verizon's HTC ThunderBolt, which rarely connected at less than 10 mbps in my tests, we realized we were seeing the new standard for data speeds. Right now, Verizon is dominating the data speed wars with the Thunderbolt, the first phone to run on the carrier's new 4G LTE network. Many consumers are now choosing the ThunderBolt over other phones simply because of the connection speed.
But we also know that one way or another the other carriers will begin delivering download speeds in that 10 mbps-plus region, probably sometime in 2012. At that point data speed could cease to be an important distinguishing feature of one service over another. The fact that Carrier A offers 20 mbps speed and Carrier B only has 15 won't be that important in my decision between Carrier A's phone and Carrier B's.
For people like me who depend on a smartphone and want a good one, the buying decision might get pretty boring because all the phones and accompanying data services will be pretty much alike. And the prices of the phones and the plans will be almost identical, as they are now.
Of course there will always be niche phones like Sony's Xperia Play gaming phone. And there will always be the low-end market of cheaper Android phones.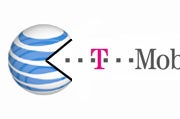 Next year, when we will likely be down to three large carriers after AT&T swallows T-Mobile, and if there is still any impetus among the carriers to compete, they will have to compete on price if they can't compete on phones features or network speed.
But where could this impetus to compete come from? Not from AT&T-Mo and Verizon, I'd argue. Each would love to tell Wall Street that it had stolen customer from the other. But history shows that they don't want to do this so badly that they would lower prices. This would win them more customers but it would also lower profit margins, which would make investors scream bloody murder.
So it's up to Sprint. If Sprint is still around a year from now it will be up to them to make it a shooting war. Sprint will have to find a way to compete aggressively against the two giants on price. Only then can the entire market be punished for the sameness of their goods, services and prices.
Only then might the $90 slice of my paycheck that I pay for my phone service every month be brought down to a more reasonable level.