If you're looking to replace a laptop or desktop that's several years old, you're in for a treat. The intervening years have seen great advances in laptop features. Here's what you should look for, whether you're in the market for a general-purpose laptop or you have more-specific laptop uses in mind, such as for gaming, entertainment, or mobile work.
General Features
The Latest Processors
The latest chips from Intel and AMD significantly boost system performance, improve graphics processing, and increase battery life. In our tests of Intel's Sandy Bridge CPUs, the new processors demonstrated their blazing performance and low power consumption. Meanwhile, AMD has showcased its new chips' ability to handle high-performance tasks smoothly. Look for a laptop with one of these latest CPUs.
An easy way to identify Sandy Bridge processors is by their model number: Previous-generation Intel Core processors have three-digit model numbers (for instance, Intel Core i3-350M) while Sandy Bridge chips have four-digit model numbers (such as Intel Core i3-2310M). AMD's Fusion chips will be dubbed AMD C-Series APU, AMD E-Series APU, and AMD A-Series APU (for details, see "AMD Finally Ships Fusion Processors").
SSD or Hybrid SSD
Laptop hard-drive storage capacity has grown dramatically in recent years. At minimum, if you expect to be wrangling lots of content, you should look for a 320GB drive that runs at 7200 rpm. If you don't need acres of space for multimedia, huge databases, and massive files, however, consider opting for a solid-state drive; in PCWorld Labs tests, SSDs have delivered significantly faster disk performance, in addition to having greater durability and lower power consumption. They also run cooler and more quietly.
You'll pay more per GB for an SSD, but the payoff–a blazing, fast-booting laptop–may be worth the couple of hundred bucks extra.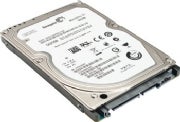 Hybrid SSD drives, such as the Seagate Momentus XT, which my PCWorld colleague Tony Bradley has championed, may offer the best of both worlds, combining brisk speed and roomy capacity at a lower price than a pure SSD commands. Vendors have included hybrid SSD drives in laptops such as Best Buy's exclusive Blue Label line.
High-Definition Screens
Most laptops today come with displays that have a maximum resolution of 1366 by 768 pixels–good enough for most users. For movie viewing or to see more on the screen, look for laptops with 1600-by-900-pixel or 1920-by-1080-pixel resolution.
Screen size is a matter of personal preference. Do you favor the netbook-like size and light weight of an 11.6-inch laptop like the MacBook Air, or is a massive 18.4-inch screen like the one Dell incorporated into the Alienware M18x more your style? For many users, the sweet spot seems to be the ultraportable 13.3-inch display size found in the Samsung Series 9, the MSI X-Slim X-370, and the Toshiba Portégé R830.
Long Battery Life
Unless you use your laptop primarily as a wall-plug-tethered desktop replacement, make sure that its battery life accommodates your mobile needs. You can find laptops both midsize and ultraportable laptops that last 6 hours or longer on a single charge.
Large Memory Capacity
Today's laptops usually offer at least 2GB of RAM, but 4GB is better–and of course, the larger the memory capacity, the better.
Comfortable Keyboard and Responsive Trackpad
When you spend hours typing on your laptop, a comfortable keyboard is critical. Look for full-size frequently used keys that have a good spring to them, amd a long and comfortable palm rest to support your wrists.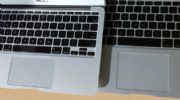 Trackpads have evolved in the past few years to support multitouch gestures. For an optimal laptop user experience, look for a large, well-positioned trackpad that's easy to interact with and has a smooth surface. The trackpad buttons should not be too tiny or excessively stiff.
See PCWorld's selection of the top all-purpose laptops.
Next: Features Essential for Ultramobile Workers
Additional Considerations for Ultramobile Workers
Laptops that target business users generally do more to accommodate high-mobility computing.
Durable Design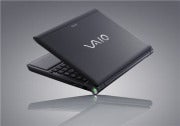 If you spend a lot of time out and about with your laptop, look for features that promise great durability, such as a metal or carbon-fiber chassis in place of the more typical ABS plastic. Also look for models that take extra care to protect the hard drive against shocks or bumps (such as Sony's G-Sensor shock protection in its VAIO S series or the "Active Protection" system in Lenovo's IdeaPad and ThinkPad laptops).
Built-In Security Features
Hardware security modules, biometric (for instance, fingerprint scanning) log-ins, and other security components–such as Intel's antitheft technology–will help you work on the road more safely.
USB Pass-Through Charging
Uultramobile users tend to carry around a lot of gadgets and cords. A USB charge-through port functions the same way as a regular USB port, except that it can charge your portable devices even when the laptop is turned off. Though this isn't an essential feature, it can come in handy when you're on the road.
Built-In 3G or 4G Mobile Broadband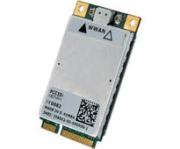 You have other options besides built-in 3G/4G mobile broadband for on-the-go Internet access–for instance, visiting Wi-Fi hotspots, using a mobile hotspot device or feature from your smartphone, or tethering), but none are as convenient or simple to use. Most modern laptops come with a mobile broadband option that permits you to select (or later switch) the wireless service provider for mobile data service on your laptop. Major wireless carriers worldwide and the biggest PC manufacturers support the Qualcomm Gobi modem, giving you wireless freedom and carrier choice.
See PCWorld's selection of the top ultraportable laptops.
Entertainment
Laptop entertainment features have greatly improved in the past few years. Most laptops now have an HDMI port for connecting via HDMI cable to an HDTV. Many entertainment-centric laptops also provide Intel Windows Display (WiDi), which can stream HD video wirelessly to TVs that have a WiDi adapter.
Blu-ray Drives
Blu-ray drives are common options in entertainment-oriented midsize laptops, though they usually come as an extra-cost add-on rather than as part of the standard configuration. For a hefty premium, you can even get a Blu-ray drive that burns to 25GB-capacity Blu-ray discs. If you're an entertainment junkie, you'll almost certainly want a Blu-ray drive as well as full high-definition resolution (1920 by 1080 pixels) for the display.
Surround-Sound Speakers
Many laptops carry tinny integrated stereo speakers, but you can get great cinema-quality sound from a laptop with better speakers, such as those in the well-regarded HP Envy 17. Adding external speakers or other laptop sound-quality-boosters to your laptop setup is always an option if the stock speakers are puny, but one sign that a laptop was built for entertainment enthusiasts is the presence of HD audio.
See PCWorld's selection of the top desktop-replacement laptops.
Gaming
Sound and a stunning display are important for a gaming laptop, too. You'll also probably want lots of RAM and the newest quad-core processors to make the system as speedy as possible.
Discrete Graphics Card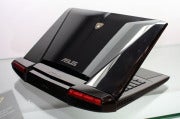 Perhaps most important extra feature for a gaming laptop is a graphics card. Recently introduced gaming laptops such as the Asus Lamborghini VX7 boast lots of dedicated video memory (the Lamborghini VX7 has 3GB of video memory).
Switchable graphics–for example, the Optimus technology Nvidia unveiled last year–make conserving battery life easier, even on notebooks made for gaming.
See PCWorld's selection of the top laptops for gamers.
For more advice on choosing your next laptop, consult PCWorld's Laptop Buying Guide, which offers advice on selecting a business laptop, an ultraportable laptop, a netbook, a desktop replacement laptop, or a laptop for special needs.
Follow Melanie Pinola (@melaniepinola) and Today@PCWorld on Twitter.