Nokia will outsource development of its Symbian mobile phone operating system to Accenture, as part of the company's plans to develop smartphones based on the Windows Phone 7 OS from Microsoft. In the outsourcing process, Nokia will move around 3,000 employees to Accenture, who will still work on the mobile OS for the foreseeable future.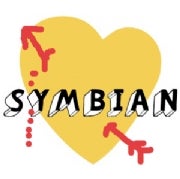 Nokia unveiled a partnership a partnership with Microsoft in February to develop smartphones based on the Windows Phone 7 mobile operating system, but this will not happen until early 2012 (see official concepts). Until then, under new management (a former Microsoft executive), Nokia has to save almost $1.5 billion in order to better compete with the likes of Google Android, Research In Motion and Apple.
The mobile giant, still the world's largest phone manufacturer by volume, is slashing 7,000 jobs, around 12 percent of its workforce. Besides the 3,000 workers moving to Accenture, 4,000 other people will be laid off, mainly in Finland, Denmark and the United Kingdom.
Nokia is also axing around 1,400 people from the MeeGo team, a mobile OS developed with Intel that is yet to debut on popular consumer products. Along with Symbian, which will still be used in lower-end Nokia phones, the two mobile OSs represent Nokia's legacy operating systems, which pundits say do not measure up to modern competitors such as Android and iOS.
Stephen Elop, Nokia's president and chief executive said: "At Nokia, we have new clarity around our path forward, which is focused on our leadership across smart devices, mobile phones and future disruptions. However, with this new focus, we also will face reductions in our workforce. This is a difficult reality, and we are working closely with our employees and partners to identify long-term reemployment programs for the talented people of Nokia."
Follow Daniel Ionescu and Today @ PCWorld on Twitter