In a surprise move, virtualization and cloud infrastructure specialist VMware has purchased online presentations tool SlideRocket. VMware purchased e-mail collaboration suite Zimbra earlier this year and this latest acquisition indicates VMware is staking a claim in the productivity cloud marketplace.
At present there's a complicated Chess game taking place when it comes to cloud computing. Some companies, like Google with its Docs suite, have dived straight in. However, Google has the money to evolve products–Docs started off as an online analog of Microsoft Office, for example, before it became clear that collaboration would define the product.
Other companies know the cloud is important but aren't so brave. Huge rewards are out there but it makes more sense to follow in the footsteps of others rather than be a pioneer. Thus, big fishes gobble up smaller fishes, with the hope that it will one day make sense.
In light of this, VMware's strategy is a hard to figure out.
[Presentation-Tool Showdown: PowerPoint Alternatives]
SlideRocket reinvents PowerPoint for the cloud, offering the ability to link-in to Web resources to slides, and offer interaction with users. It also features powerful analytics tools that can help organizations evaluate the performance of their presentations.
If a company like Google had purchased SlideRocket, we could expect its functionality to be integrated into existing products. However, VMware is barely present in the personal productivity market, outside a handful of desktop virtualization tools. It's an organization geared towards enterprise infrastructure and services. Not only does it lack similar products but I'm not sure it has the kind of sales and marketing positioning to do much with SlideRocket either.
However, we might be witnessing the birth of a strategy. VMware's earlier acquisition, Zimbra, reinvents groupware for the cloud. SlideRocket reinvents PowerPoint for the cloud. I wouldn't be at all surprised if VMware is sniffing around start-ups that are doing similar reinvention tricks with word processing, spreadsheets, and other traditional productivity apps–all in the cloud, of course.
Zimbra and SlideRocket aren't simply cloud analogs of desktop applications. They couldn't exist if they weren't cloud applications. Indeed, Brian Byun, VP and general manager at VMware agrees, saying "SlideRocket's cloud-based architecture, innovative design, and strong integration with other cloud applications and services have transformed a decades-old business productivity software and redefined the way we consume and communicate information."
In other words, VMware is wise enough to avoid going head-to-head with Microsoft Office. Instead, they seem to be intelligently seeking products in order to create a similar but different mix, and one that was born in the cloud.
However, VMware needs to avoid acquisition malaise kicking in, wherein companies acquire other organizations but do very little with them, reselling them a few years later or quietly killing them.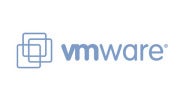 If nothing else, in the cloudy future, few individuals or organizations are going to enjoy subscribing to many different services. Consolidation will have to happen, and the winners will be companies that offer a strong, integrated product at a good price point and behind a single login.
Has VMware the resources to do this? If it does, it could provide a unique perspective on cloud productivity that wrong-foots both Microsoft and Google. But there's clearly a lot of work yet to be done.
With the purchase of SlideRocket, VMware has become a fully-fledged player in the software-as-a-service (SaaS) marketplace and it'll be very interesting to see what happens next.