As Google's mid-2011 target for the first Chrome OS notebooks draws closer, we're starting to see some whispers about what these browser-based machines will entail.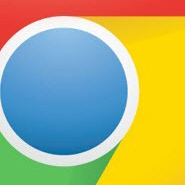 The latest leak, originating from a bug report spotted by Engadget, is Samsung's "Alex," reportedly a 10-inch netbook with a 1.5 GHz dual-core Atom N550 processor and 2 GB of RAM. There's a SanDisk solid state drive on board, but size is unknown and somewhat unimportant, given Chrome OS's emphasis on cloud storage and Web apps.
An earlier report outed two more Chrome OS devices, a notebook from Acer and a touch screen device codenamed Seaboard. The Acer notebook, dubbed ZGB, reportedly has an Atom processor and a 1366-by-768 resolution screen, but that's all we know. As for the touch screen device, it's got a Tegra 2 processor, 1 GB of RAM, two USB ports and HDMI. Tablet? Maybe, considering that Google has already confirmed Chrome OS tablets down the line, but references to a physical keyboard and "lid switch" confuse the issue.
In the grand scheme, these details don't amount to much. Chrome OS is supposed to be a lightweight operating system for browsing the Web, and the specs won't really tell you whether the hardware is adequate for Google's software.
But it's nice to see some information coming to light. Google's been pretty quiet about Chrome OS lately, and I was starting to think the whole idea was on the back burner. I'm interested to hear more, especially with those rumors about subscription-based hardware. Maybe Google's IO conference, scheduled for May 10 and May 11, will have all the answers.