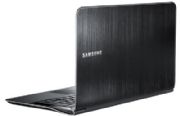 When desktop PCs have hardware problems, the solution is usually pretty simple: Find the part that isn't working, pull it out, and replace it. Laptop ailments, however, aren't quite so easy to cure. Not only are the parts harder to find and replace, but you have to worry about more things–such as maintaining your battery, or cramming more laptop RAM into a hard-to-access slot. To help, we've assembled a collection of how-to's for fixing a laptop from top to bottom; check them out in the column on the right side of this page.
What's more, laptops demand attention to a host of cosmetic issues that you probably don't have to deal with in maintaining your desktop. After all, you take your laptop out in public with you–can't be seen at Starbucks with a dirty laptop, now! So we've also included tips for cleaning your laptop and even fixing minor chips in the case or laptop paint.
So pull out your laptop and give it a nice fix-it job, inside and out. With all of the work that it's done for you, you really owe it one. Your spruced-up laptop may not forget the cat hair or the coffee spills, but it just might forgive them.