Sony PlayStation Network users are reporting fraud on their credit cards — everything from a flight booked in Germany to purchases in Japanese grocery stores.
On Thursday, a security firm reported hackers are offering for sale what they claim are stolen PSN credit card details, despite the fact Sony is adamant that the data was encrypted and is therefore unusable. Sony also said there's "no evidence that credit card data was taken."
Meanwhile, Congress has gotten involved, with the House Committee on Energy and Commerce sending a list of questions to Sony chairman Kazuo Hirai (PDF link to the letter), and demanding answers by May 6. Additionally, the NextGov website claims the Homeland Security Department is helping Sony with its investigation.
It's hard to argue the credit card frauds are anything other than coincidental. PSN boasts 77 million users worldwide and not all of them will have registered card details on the free service. However, to give an idea of scale, 77 million people is more than the population of France and Belgium combined, or a quarter of the population of the United States.
In other words, a significant percentage of PSN users are likely to be hit by fraud every day via unrelated causes, and it's easy to pin the blame on Sony.
Although it's said that only 2.2 million card details are on sale, there is no indication which of the 77 million users would be affected. Therefore any PSN user who handed over credit card details is probably feeling a little twitchy.
A user with a credit card that's only been used for PSN transactions could provide more rigorous proof, and Ars Technica claims to have found such an individual. One of its readers has an American Express card that "sits in a drawer in my house for emergencies," but which he used to sign up to PSN. It was compromised last weekend, the reader claims, although in this case American Express spotted the fraudulent transactions.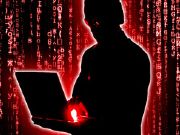 The big question is whether hackers were unable to decrypt the credit card details. If they had full access to the software that runs PSN, then it's possible that they could have used the same mechanism that's ordinarily used to decrypt the card details. Alternatively, the encryption might be weak and easily cracked.
The second big issue relates to whether the hackers have the all-important CVV code that's required to make Internet transactions. Sony initially claimed in its FAQ that it never requests the codes but has since amended the answer to say that it does ask for the codes but they aren't stored in their database.
However, we don't yet know how long the hackers had control of the network. It's possible they could have eavesdropped on transactions while the network was up and running, and gathered the CVS codes and even credit card details themselves. That could explain why only a small number of credit card details are being offered for sale.
Whatever the case, every PSN user should be contacting their credit card company to ask what to do, with the best plan being to ask for a new card.
For more information on the outage, check out PC World's PlayStation Network Hack Timeline. See also "PlayStation Network Security Breach: A Survival Guide."