Sony announced today that the head of its gaming division will make a statement Sunday afternoon Tokyo Time to address the PlayStation Network outage.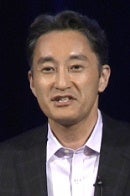 Kazuo Hirai, executive deputy president, will brief the media on Sony's investigation into the security breach, PSN security measures, and service restoration plans at a news conference scheduled for 2 p.m. Tokyo Time (10 p.m. tonight Pacific Time).
The conference will undoubtedly draw a lot of attention despite its hour, especially after numerous agencies, including the U.S. Department of Homeland Security, the U.S. Congress and officials at Taiwan's capital, Taipei have expressed concern about the security issues involved in the downing of the PlayStation Network and Qriocity online services.
The conference could also be a turning point for Hirai, Sony's number two man.
Earlier this year, Hirai was said to be at the top of the list to take over Sony when Howard Stringer retires. At the time, Stringer said the decision wasn't final and that Hirai will continue to be judged based on his performance.
Earlier this week, he didn't seem to be doing so well.
Hirai, who runs Sony's consumer products and services group, appeared in front of the press on Tuesday to announce the company's first tablet PC. He failed to mention anything about the PSN outage.
The irony, as Martyn Williams of the IDG News Service pointed out earlier this week, was that Hirai "took the stage five days to the hour since the PlayStation Network was taken offline."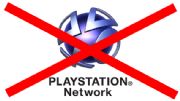 A few hours after his appearance Sony released a statement confirming that personal information, including names, addresses, birth dates, and e-mail addresses were compromised after the hack which led to the network takedown.
The conference on Sunday will give Hirai a chance to level with the media and public about the security breach and service outage. It will also test his ability to perform under the pressure of what is shaping up to be one of the largest PR problems the company has ever faced.
For more information on the outage, check out PC World's PlayStation Network Hack Timeline. See also "PlayStation Network Security Breach: A Survival Guide."