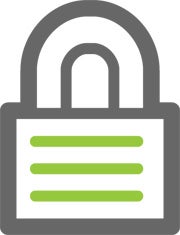 You have good reason to be nervous when using your credit card number to shop online. After all, you may know little or nothing about the company you're buying from, and your credit card information is at risk of being comprom­ised in a data breach. Using a virtual credit card number is one way to make your Internet shopping excursions more secure.
Essentially a wrapper for your regular credit card or debit card account, a virtual card number is good for one use only. When you use the virtual number, the bank that supplied it charges your purchase to your regular credit or debit card, but hackers never gain access to the underlying credit card information.
Various financial institutions maintain some sort of virtual credit card program. Bank of America, for instance, offers a ShopSafe service, and Discover has a similar service. Check with your bank or card issuer to see what options are available. Alternatively, consider Shop Shield, a virtual card number service that you can use with any credit card or checking account.