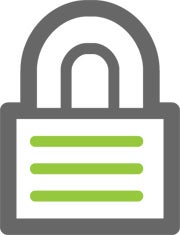 If you use your smartphone the way I use mine, your handset probably contains lots of personal information-e-mail addresses, photos, phone contacts, Facebook and Twitter apps, and the like. That accumulation of valuable data makes smartphones a tempting target for thieves and cybercriminals, which is why the smartphone is shaping up as the next big security battleground.
Android phones are already being hit with Trojan horses and other types of malware, and security experts agree that mobile malware is still in its infancy. Worse, many users don't think of their phones as computers (though that's what the devices are), so they don't take the same security precautions they would with a PC. If you haven't downloaded a security app for your Android phone, you should. Most smartphone security apps are free, and it's far better to have one and never need it than to get caught off-guard and exposed without one.
If you have an Android phone, the first app you should install on it is an antivirus program. Besides scanning for malware, mobile antivirus apps may support such features as a remote wipe (so you can securely remove all data stored on the phone if you lose it), GPS tracking (for locating your phone if you misplace it), and SMS spam blocking.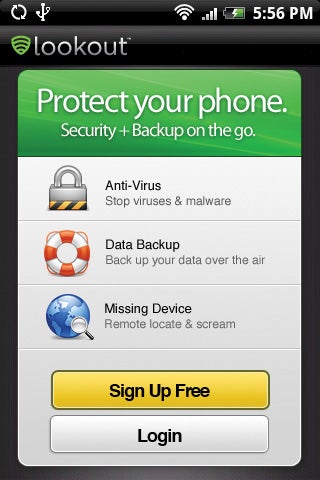 Our favorite freebie in this category is the Lookout Mobile Security app. Lookout scans your phone for existing malware threats and automatically scans any new applications you install on your handset. Other popular antivirus apps, available for a subscription fee, are Symantec Norton Mobile Security (beta version), AVG Antivirus Pro, and McAfee Wave­Secure.
Because Apple's App Store takes a more restrictive approach to apps offered for sale there, iPhone owners generally don't have to worry as much about malware, though it's always possible for something to slip through the cracks. Apple hasn't allowed any proper antivirus applications into the App Store, either, but you do have some security options.
One is a device tracking and remote-wipe service from Apple called Find My iPhone. It comes as part of Apple's iCloud services, and Apple also offers it to any iPhone, iPad, or iPod Touch owner, free of charge. With Find My iPhone, you can lock and remotely delete data stored on your iPhone, track the device via GPS, remotely set a passcode, and display an on-screen message with an alarm sound (so you can find it if you misplace it around your house or office).
One more tip: When choosing a mobile antivirus program, it's safest to stick with well-known brands. Otherwise, you risk getting infected by malware disguised as an antivirus app.