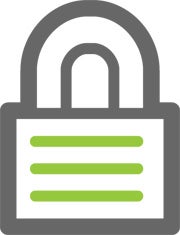 As convenient as free Wi-Fi and publicly available computers may be at, say, a public library or café, using them can leave you and your personal information exposed. Public computers might be infected with spyware and other types of malware designed to track your movements online and harvest your passwords.
The same is true of open Wi-Fi networks. Cyberthieves may set up rogue Wi-Fi networks that look legitimate (for instance, one may be named for the café that you're visiting) but enable the crooks to collect your personal information. Even legitimate open Wi-Fi networks may leave you vulnerable. For an example, look no further than the Firesheep plug-in for Firefox, which allows just about anyone to hijack log-in sessions for various social networks.
Sometimes, you may have no choice but to use a public computer or Wi-Fi network. When you do, don't use it to check your e-mail or social network accounts, conduct online banking, or perform any other action that entails logging in to a site. If you have access to a VPN, use it.