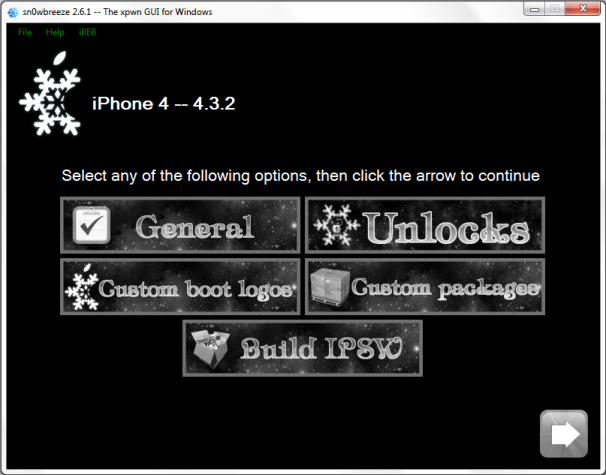 If you're a Verizon iPhone–and Windows–user, you can now jailbreak your phone! iDevice hacker iH8sn0w just released an update to Sn0wbreeze, which brings unteathered jailbreaking support to the Verizon iPhone 4. This means that you can finally use Cydia (an alternative app store with software for jailbroken iDevices) on your Verizon iPhone.
To use Sn0wbreeze, all you need to do is download it, install it on your Windows PC (it takes a little time and work), and then install it on your iDevice using iTunes. You'll need to have iOS 4.2.7 to install the updated version of Sn0wbreeze before you do anything, of course. According to iH8Snow, once installed, you'll be able to "setup custum boot logos, activate your iPhone, set a root partition size, build custom firmware, install SSH, and more!" To get detailed instructions on how to install it check out Redmond Pie's tutorial.
Sn0wbreeze currently works on the first-generation iPad, iPhone 3G and 3GS, iPhone 4, third- and foruth-generationiPod Touch, and Apple TV 2. But take note: This hack only works for Windows users, but if you're a Mac user and you can stand a teathered version then Greenpois0n should do the trick; they released a version for Verizon back in February.
[iH8sn0w via Engadget and Redmond Pie]
Follow James Mulroy on Twitter and on StumbleUpon to get the latest in microbe, dinosaur, and death ray news.
Like this? You might also enjoy…
Get your GeekTech on: Twitter – Facebook – RSS | Tip us off