If you rent a PC from Aaron's or another rent-to-own store, do not surf the Internet naked.
Brian and Crystal Byrd sued Aaron's, Inc. Monday, alleging that the Dell Inspiron laptop they purchased from Aaron's contained remote monitoring software that, they say, could have captured credit card numbers or personal pictures of the Casper, Wyoming couple or their 5-year-old son.
The lawsuit names Aaron's, an Aaron's franchisee, and Designerware, which developed the PC Rental Agent software that the suit alleges is permanently installed on computers rented by Aaron's.
PC Rental Agent ("Protect your RTO Computersa") is a remote-monitoring agent that allows PC rental companies to monitor all the activity on a rented PC, including taking pictures using the Webcam.
That isn't the only bad thing that happened to the Byrds in their dealings with the rent-to-own company. In the suit, the Byrds say they paid more than $1,200 in installments to buy the Inspiron, which ITWorld's Kevin Fogarty says retails for about $400.
On a page seeking other plaintiffs for a potential class action suit, the Byrds' lawyers tell consumers, "The device they installed on many computers can remotely activate the Webcam, allowing Aaron's, Inc. to take a picture of you and anyone near your computer, even your children."
PCs equipped with the remote monitoring software can "intercept private Webcam images," the lawyers say, and capture screenshots and keystrokes as people send email, pay bills or look at their banking info–or porn–online.
How Did the Plaintiffs Find Out?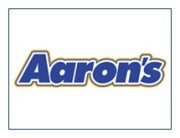 Brian Byrd said he discovered the spy software when the local Aaron's store manager showed up to repossess the PC, claiming the Byrds had not paid their bill. When Byrd showed the manager a receipt, he says, the manager showed Byrd a photo of himself on the computer…snapped by the Webcam.
The Byrds called the police, then attorneys.
"Crystal gets online before she gets a shower and checks her grades," Brian Byrd told The Associated Press. "Who knows? They could print that stuff off there and take it home with them. […] I wouldn't want that kind of garbage floating around out there."
Rental companies have the right to install monitoring software to keep track of their property, but it should be disclosed to customers, a computer privacy expert said. "If I'm renting a computer … then I have a right to know what the limitations are and I have a right to know if they're going to be collecting data from my computer,"North Carolina State College Professor Annie Anton told The Associated Press.
Ars Technica's Jacqui Cheng reminds readers that a Pennsylvania school district paid $610,000 to settle similar lawsuits last year. The Lower Merion School District claimed that it only activated the webcams on school-issued laptops that went missing, but the settlement followed "apparent e-mail evidence that the IT staff responsible for monitoring the laptops regularly viewed the students' photos for entertainment" and captured screenshots of students' IMs, Cheng writes.
Note: When you purchase something after clicking links in our articles, we may earn a small commission. Read our affiliate link policy for more details.