Rep. Darrell Issa, R-Calif., who would like very much for all branches of government to abandon their efforts to regulate anything, ever, ripped into FCC Chair Julius Genachowski Thursday for allegedly doing President Obama's bidding on net neutrality.
Issa denied that large corporations dominate the Internet access business and accused the FCC of wanting to "regulate everything so it's good for the consumer"–as if that were somehow a bad thing.
Republicans are annoyed at the FCC for what they describe as overreaching when it prohibited big ISPs like Comcast and Verizon from selectively blocking traffic on their networks. Rep. Bob Goodlatte, R-Va., said Congress, not the executive branch, makes laws. "You don't grow an industry by regulating it," he noted.
The blogosphere, part of an Internet industry that appears to be managing just fine, thank you, under the new rules, responded with a yawn.
At a hearing before the House Judiciary Committee, Genachowski described the FCC's objective as "having high-level, light-touch rules [that benefit] the entire Internet ecosystem."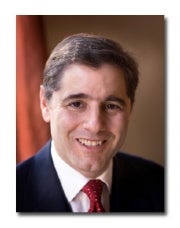 Genachowski said that proposals from Republicans on the FCC, to self-police the industry by using existing antitrust laws, would fail. "Antitrust enforcement is expensive to pursue, takes a long time and kicks in only after damage is done," he said.
According to TheHill, Issa has asked Genachowski to account in detail for more than 80 visits Genachowski made to the White House in the two years before the FCC defied the courts and Congress and implemented net neutrality rules last December.
Obama campaigned in favor of net neutrality in 2008, but Genachowski testified that he did not discuss the issue "directly" with the president.
Rep. Zoe Lofgren, D-Calif., whose district includes hundreds of struggling Internet companies like Apple and Facebook, says tech firms are OK with the net neutrality rules. "The fighting is inexplicably here in the committee when the commercial world has moved on," said Lofgren, who, unlike many of her colleagues, actually understands the topic.
From a reporter's standpoint, regulatory hearings often resemble the bastard stepchild of a tax audit and a root canal–boring and painful all at once.
But Ars Technica's Nate Anderson did a manful job of capturing the drama of the hearing, which he described as "testy":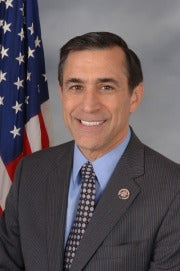 "I know a monopoly when I see one, and there is no place in American that I know of where 90 percent of people in any state or region live under a monopoly or duopoly," said Rep. Darrell Issa (R-CA). "If you have satellite or cellular, you already have two" choices before DSL or cable even enter the equation. Issa, adopting the manner of [a] man who has caught a dim-witted opponent between the steely pincers of his own logic, glowered at Genachowski during his questioning. "Should we make gasoline and diesel the same price?" he thundered. [,…] "Should we make gasoline and diesel the same price, yes or no?"
If you're doing penance for some unspecified sin, you can watch the webcast on the Judiciary Committee's site.