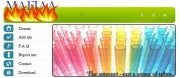 Mozilla, maker of the open source Firefox browser, recently told the Department of Homeland Security that if you want to censor the Internet you better have a good reason or at least a legal justification. U.S. Immigration and Customs Enforcement, the DHS' principal investigative arm, recently asked Mozilla to remove an add-on called MafiaaFire Redirector from the organization's Firefox add-ons site.
The government agency said MafiaaFire was circumventing a series of ICE domain seizures.
MafiaaFire ind
exes seized domains and then redirect users to active sites that use the same name but now operate under a different Web address. If you went to Torrent-finder.com, for example, you'd see a site seizure notice, but the actual site is still alive under the same name as an ".info" site. The same can be said for many of the sites ICE has seized. So MafiaaFire acts as an automated navigation system to help users find their way down the Web's dark alleys.
More Info Please
Mozilla's legal department didn't immediately comply with ICE's request to take down MafiaaFire and instead asked for more clarification. "Our approach is to comply with valid court orders…but in this case there was no such court order," Harvey Anderson, a member of Mozilla's legal team, recently explained on his personal blog. "Thus, to evaluate Homeland Security's request, we asked them several questions…to understand the legal justification."
Mozilla posed a series of eleven questions to DHS about their request to take down MafiaaFire such as have any courts determined that MafiaaFire is illegal? Is Mozilla legally obligated to take down MafiaaFire? And, has the government talked to MafiaaFire about its concerns?
So far, DHS has not responded to Mozilla's request for more information. Mozilla posed its questions to DHS on April 19.
Seizing Domains
ICE has been hard at work in recent months shutting down sites such as TV Shack, Torrent-finder.com, Ninja Video, and many others for violating U.S. copyright law. These sites typically index pirated video streams hosted on services such as Megavideo and VuReel or function as search engines for file-sharing torrents.
The problem is once ICE shuts a copy-infringing site down, it will often pop back up within hours under the same name but with a new top-level domain (.com, .info, .org, etc.). MafiaaFire's purpose, at least in part, is to demonstrate the futility of shutting down these sites.
Digital rights groups such as the Electronic Frontier Foundation and the Center for Democracy and Technology have criticized ICE's practice of seizing domains.