In the last eSports Update, I sang the praises of the IGN Pro League–and readers dutifully pointed out that while the league production was great, it wouldn't have looked so good without the fine folks from WellPlayed, who handled much of the production process. Fortunately, I was able to get in touch with WellPlayed CEO Derrick "FearGorm" Asiedu to ask him a little bit more about the WellPlayed outfit.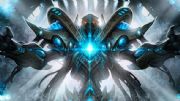 Exactly what is WellPlayed.org? Who works on it, and why'd you start it? WellPlayed is an eSports organization with the goal of spreading eSports worldwide by providing community resources, quality events, and a place for fans to communicate as equals on our new community site, WellPlayed.org. Many people will recognize some of us as the individuals who put on the SCReddit Invitational, which much of the community felt set the bar for production up to that point.
WellPlayed.org is both a community that we intend to grow into the premier StarCraft II and eSports community. We started it because we felt that the scene is lacking an environment where casual fans, hardcore enthusiasts, pro players, and people who are just getting involved in the scene can interact as equals while still producing good content. We have a heavy emphasis on usability and community-control, which is why we use a combination of community moderation and top-down moderation. We also offer spectating tools and features we think really make all the media out there accessible and intelligible for fans. We're hoping that one day, WellPlayed.org becomes the community of record not only for StarCraft II, but other games and eSports in general.
We come from all walks of life and none of us do WellPlayed full-time, though many of us hope to make it a full-time gig at some point! I'm a college student, as are a few other members, and most people have full-time jobs. Most of us are based in North America, but we have guys from as distant countries as Australia and Iceland. We all work with each other remotely, and at the end of the day are guys who love eSports and are passionate about helping it succeed.
In the last few months, we've seen lots of big announcements–and lots of money–flowing into eSports. Is WellPlayed a for-profit venture at the moment? For the majority of our existence up to this point, we were a volunteer organization, but are now transitioning into a more professional organization and a for-profit one out of necessity. Many of us have full-time jobs, families, and other obligations, so as WellPlayed becomes bigger and better, compensation for the extraordinary amount of time we put into projects becomes important. We think that anyone who is making valuable contributions and is truly dedicated should be able to make a living doing what they love, so we hope that WellPlayed becomes a full-time job for all of us!
WellPlayed.org has most notably been working on the IPL. Who else have you been working with? What aspect of production do you handle? For IPL, we handle all of the streaming, art, and creative. So all of those cool Street Fighter-esque animations and portraits you see are ours, as well as all of the score screens, overlay, and intros. We are partnered with both the IPL and the NASL as their official communities, so their staffs call our forums home-base for much of their community outreach.
Do you have any plans to produce other events besides the IPL at the moment? We have a few things in the works to help push some of the major events in eSports to the next level production-wise, but we aren't quite ready to share those details just yet. However, I can tell you that some of these changes will directly affect some of the events you are already planning to watch!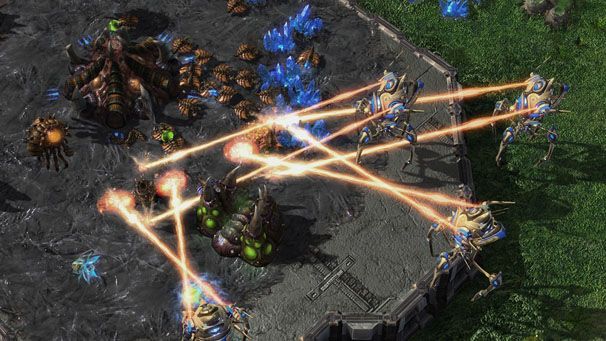 As far as the community aspect goes, why would an eSports fan spend their time and energy in the WellPlayed.org forums instead of established communities like TeamLiquid? TeamLiquid and WellPlayed are philosophically different communities. While we both are aiming to provide readers witht he best community-generated content and coverage around, TL has a top-down approach that is great for the hardcore community, whereas we offer community control that we believe will benefit both the hardcore and casual scene. The influx of casual gamers and fans is what will really grow the scene beyond its current size, so we welcome casual fans with open arms. If you want control over the community you are a part of, come to WellPlayed. TL is an awesome community, and is an amazing resource that I'd encourage anyone to benefit from, but in a year or so from now, we hope to offer not only the quality of content that TL offers, but a better user experience and more modern site features.
What's in the cards for WellPlayed.org in the future? In the future, we want to become a titan of eSports. We want to run high-quality leagues, offer the best spectating tools, and make eSports a global phenomenon. We also realize that none of these goals can be accomplished by just us alone, so we're really proactive about forging new relationships with some of the pioneers of the industry.
Fill in the blank: I can't believe Blizzard hasn't _________ yet. I can't believe Blizzard hasn't implemented LAN yet.
Patrick Miller is a Staff Editor for PCWorld. Add him on Twitter or Facebook, or message him on Battle.Net (pattheflip.729) for a game. Keep tabs on Game On: Twitter – Facebook | Tip us off or get in touch