More bad news for RIM's Blackberry: A recent survey of cell phone users shows Google's Android is continuing to gobble up its market share.
In online forums, consumers cite Android's superior user experience, the broad selection of carriers and handsets that offer its operating system, and its array of innovative applications as reasons why they are migrating to Google.
Those sentiments are put into focus by the latest MobiLens survey, spelling more trouble for Blackberry, which has been in free-fall for some time now. The survey aims to measure trends in the U.S. mobile phone industry by polling more than 30,000 users.
In January, Blackberry lost its long-held number one position in the MobiLens ranking to Google Android. At that point Blackberry held 30.4 percent of the market share, less than 1 percentage point behind Android at 31.2 percent.
The latest comScore MobiLens survey in March shows Blackberry's share fell to 27.1 percent and Google opened its lead by almost 8 percentage points, grabbing 34.7 of the market share.
That means more than a third of all smartphone handsets used in the U.S. today run Android.
In some ways, Android has adopted the same position on the smartphone as Windows occupies on the desktop–it's become the default platform for hardware vendors to use who don't want to go to the expense of developing proprietary software.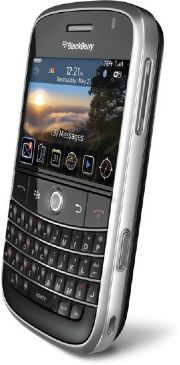 That doesn't mean people are necessarily opting for Android as their preferred choice. Because Android is used by the majority of different smartphone manufacturers, the growth in its userbase is likely just an indication that the smartphone marketplace is growing.
The MobiLens data matches recent figures released by research firm Canalys, which puts Android's share at 35 percent, although data from Nielsen puts Android even higher at around 50 percent of the marketplace.
Microsoft and Palm also saw modest declines in market share since January, according to the MobiLens survey. Microsoft dropped half a percentage point, while Palm dropped 0.4 percentage points. Microsoft will be dismayed as customers vote with their wallets when it comes to the Windows Phone 7 product launched late last year.
On the flip side: After a slight slip in January, Apple's market share continues a slow but steady rate of growth. The launch of the iPhone on Verizon might be helping, along with the fact deals involving the maturing iPhone 3GS handset are becoming more competitive in preparation for the arrival of the iPhone 5 later this year. It'll be interesting to see if the recently released white iPhone significantly boosts Apple's numbers.
The real winner is Google Android, which is leaving the rest of the field in the dust.
MobiLens figures for the last six months make it look like Android is sucking-up disaffected Blackberry users. The market share of other platforms has held roughly steady aside from slight growth or declines, so it's unlikely they're responsible for RIM's misfortune.