Rumor has it that Apple is engaged in serious negotiations with Nuance. A potential deal between Apple and Nuance suggests that Apple is aggressively pursuing new voice recognition capabilities for iOS 5.
According to TechCrunch, although Apple is swimming in cash and could purchase Nuance outright, it would be an expensive acquisition and a possible licensing and patent nightmare due to the agreements Nuance already has in place. What is more likely is that Apple is working to engage Nuance in a partnership, or a significant licensing deal that will let Apple incorporate the Nuance voice recognition features into the core of iOS 5.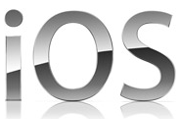 Apple's primary mobile rival, Google, has its own voice recognition framework. But, the issues with Google voice recognition and transcription are the stuff of legend. There are blog posts, Flickr images of screenshots, YouTube videos, and more all documenting the epic failures and embarrassing interpretations of Google voice recognition. In my own experience, it seems to only get about half of the words right, and what it gets wrong can fundamentally alter the meaning of the text.
Flawed as it may be, though, Google has leveraged its voice recognition technology to extend the capabilities of Android and provide functionality lacking in Apple's iOS. iOS does include some basic voice commands to interact with contacts or the iPod app, but Android Voice Actions let users interact with the mobile OS with their voice to conduct searches, map directions, dictate emails, speak to fill any editable text field, and more.
There are apps like Bing, and Dragon Dictation–coincidentally developed by Nuance–that bring awesome voice recognition and command capabilities to iPhone and iPads today. You can tap the microphone in the Bing app to speak search queries, and you can use Dragon Dictation for accurate speech-to-text voice recognition that you can send to Twitter, post to Facebook, text to another mobile phone, include in an email, or just copy to the clipboard to paste into some other app with a tap of the screen.
Voice interactions like these make mobile devices more mobile. It is much easier to dictate a text message while walking than to tap away at the screen to type it in. With texting and even talking while driving frowned upon, it would be valuable to be able to interact with your iPhone using your voice to find the nearest gas station and navigate to it, or to call home (via Bluetooth of course so you don't have to hold the phone up to your ear).
With a Nuance licensing deal (or acquisition) Apple can incorporate the voice recognition engine behind Dragon Dictation into the core functionality of iOS 5 and extend the voice command capabilities of iPhones and iPads to meet or exceed what Android Voice Actions delivers.