Searching Google for John Q. Public in Alabama or Jane Q. Citizen in Massachusetts? Good luck. A proliferation of data brokers, people search engines, and social networks have made the task of finding a person's phone number and address via a Google search (or a search on any other major search engine) a minefield of less-than-useful links.
When you use Google to search for a name, why do data aggregator sites such as Intelius.com, MyLife.com (formerly Reunion.com), and Spokeo often appear at the top of the results page? Rather than save you a step and provide a person's name, address, and phone number–a Google White Pages, if you will–the world's biggest search provider directs to you a motley crew of third-party sites that typically offer the information for a price.
Try it yourself: Pick an obscure name from your past–a former flame, friend, or foe–and enter it in Google Search. Assuming that your quarry isn't famous and doesn't share a name with someone famous, the links you're likely to see at the top of the results page will go to people-search services such as Intelius, MyLife.com, Pipl, PeopleSmart.com, Radaris.com, and Spokeo, as well as to social-networking sites such as Facebook and LinkedIn. (I tried this myself by entering my deceased mother's name: Three of the first three matches were to MyLife; the fourth was to Pipl. My mom, who never owned a computer, died three years ago.)
Facebook's high placement in Google's results is understandable, given the immense popularity of the world's largest social network: It boasts more than 500 million active users. But why do lesser-known people-search sites consistently appear at the top of the page? Many such sites are legitimate services that offer information in exchange for a subscription or a one-time fee; nevertheless, numerous customers, consumer advocates, and government agencies have expressed dissatisfaction with the business practices of some of these outfits.
"If you look at the success rate of [people] searches, they're really low," says Stefan Weitz, director of Microsoft's Bing search engine. "It's well under 25 percent. It's one of the highest dissatisfaction queries we see." People queries account for about 4 percent of all searches on Bing.
Gaming Google?
Why do these people-search sites tend to rank so high in Google's search results?
We asked Google this question, but the search giant declined our request for an interview. Instead, a company spokesperson provided this statement: "Site quality is one of more than 200 signals we consider when ranking webpages, and we're constantly tuning search to provide the most relevant answers. We don't generally comment on how specific sites rank in our search results or on future product plans."
With Google dominating the U.S. search market with a two-thirds share, according to ComScore, wondering why it's so weak at people search is only natural. Unfortunately, Google's secrecy makes determining why certain sites like MyLife.com often rise to the top of name-search results nearly impossible for outsiders.
"Obviously Google keeps changing their algorithms, and how they calculate page rankings," says IDC search analyst Hadley Reynolds, who believes it's "a little fishy" when the same data-aggregators appear in the top three and four responses all the time. But MyLife and its ilk have obviously made a science of remaining at the top of people-search results.
Yahoo More Accurate
Unlike Google, Yahoo provides a separate query tool for people searches. The aptly named Yahoo People Search supplies a form with separate boxes for first name, last name, city, and state. It performs reverse phone number and e-mail address searches, too.
"By having people go to the people-search [page], Yahoo already knows the intent of the user is to find a person," says Reynolds. It then can "gather the right kind of data through the use of a form, and all of the responses coming back are going to be people, not miscellaneous documents and other services."
For millions of Internet users, social networks like Facebook are the real people-search engines. "I think the answer to the problem of people search, at the moment anyway, is that you use social networks to find people, or find out things about people," says Reynolds.
And while other social sites, including LinkedIn, MySpace, and Twitter, are effective for tracking down personal and business contacts, Facebook's sheer size makes it the logical first stop.
Bing says that its integration with Facebook, which launched in October 2010, gives it an edge in people-search effectiveness over Google. In particular, a feature called Facebook Profile Results is designed to help Bing users find the right person faster by listing their Facebook friends–or friends of their Facebook friends–atop a name-search results page.
"We're trying to leverage the trusted network that people have built on Facebook," says Bing's Weitz. "Leverage it to help you find a person you may have met at a party or seen at a business meeting–but forgot their contact information."
Helpful Hints for Better People Searches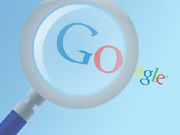 Want to find the right person every time? Try these eight tips.
1. Put double quotation marks around the person's given name and surname–for example, "John Smith"–in the search query field. A search employing this Boolean syntax treats all of the words (and spaces) inside the quotation marks as a continuous string, and retrieves only documents that contain that exact phrase. It's the best way to weed out irrelevant results.
2. Still not finding the right person? Add a middle initial: "John L Smith." If you're searching for someone with a very common name, including the middle initial is a big plus–if you know what it is.
3. Use Yahoo People Search. Unlike Bing and Google, Yahoo has a separate people search form on its site. Fill in the first name, the last name, and a location (if you know one).
4. Bing plus Facebook means better name searches. Facebook has more than 500 million active users; and if you're one of them, Bing can use the social network to help you find people who may already be linked to your Facebook friends. To use this feature, you'll have to log into Facebook before running your search on Bing. Search for "John L Smith," for instance, and if Mr. Smith and you have mutual Facebook friends, Bing will say so at the top of the results page.
5. Don't forget LinkedIn, MySpace, and Twitter. Because social networks are so popular, people post huge amounts of data–comments, photos, and résumés–on these sites. In fact, today, using social networks may be the best way to find someone.
6. Basic information is often free at people-search sites, even at sites that charge for in-depth information. WhitePages.com, for instance, is handy for finding a person's address and/or phone number.
7. Use a major search engine for reverse phone number lookups. Simply type the 10-digit number in the search window and see what comes up. Bing and Yahoo People Search are better at this than Google is.
8. Not finding the person you want? Try Argali, a research tool for Windows that searches multiple telephone directories. The free version limits you to 10 searches per month; the $30 Pro edition allows unlimited searches and runs on networks, too.
Smooth Operators?
Consumer watchdog sites such as Ripoff Report and Complaints Board are rife with gripes from users of Bellevue, Washington-based Intelius, whose services include people searches, background checks, employment screening, and identity-theft protection. Intelius says that 30 million unique users visit its sites each month.
Hundreds of comments from Intelius customers on Complaints Board, and a few dozen on Ripoff Report, gripe about the company's billing practices. (To be fair, many of the 1600-plus Intelius-related comments on Complaints Board are from the company's customer support representatives, responding to the gripes.)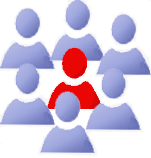 "I have been trying to cancel with Intelius since last Friday 4/22/11 and have been unable to do so," wrote Complaints Board user Donna Malanaphy on April 25, 2011: "They are telling me in order to cancel I need to pay a fee of $49.95 which is absurd! You should not have to pay to have a trial period cancelled."
Intelius's same-day response to Malanaphy, a 58-year-old woman from East Brunswick, New Jersey, stated that the company doesn't charge a cancellation fee. It added that she may have inadvertently "accepted the People Search offer that is advertised on the Intelius website."
If true, her confusion is understandable. Intelius sells an array of reports at different prices, but customers must read the fine print carefully. The 95-cent "special price" offer for the People Search Report, for instance, also activates a 7-day free trial subscription to Intelius's Identity Protect service. Once the brief trial period ends, the company bills the customer a recurring fee of $19.95 per month.
The Better Business Bureau has received more than 1600 complaints about Intelius in the past three years, though the company has responded every time, says BBB community outreach manager Sheila Adkins. The complaints involve various issues, including Intelius's advertising, service, warranty, sales, and billing practices.
"The company has worked with the BBB to improve their language, so the BBB is aware of their issues and the problems they've had with their website not being clear, not being transparent with their terms," says Adkins. Intelius currently has a grade of B (on a scale of A+ to F) from the BBB.
In August 2010, the Washington state attorney general's office entered into a consent decree with Intelius, in accordance with which the company agreed to stop displaying offers for free-to-pay memberships without "clearly and conspicuously" stating the true terms–including the cost and billing frequency–of the program. The decree, which also applies to Intelius's partner sites, further requires Intelius to give consumers a convenient way to cancel their membership, including a toll-free number and an e-mail address, or some other "easily accessible online method."
Spokeo, another people-search provider, has come under fire from privacy advocates. In June 2010, the nonprofit watchdog group Center for Democracy and Technology filed a complaint against Spokeo with the Federal Trade Commission. The CDT asked the FTC to investigate Spokeo, which it says offers "highly personal information" about millions of Americans, including information about their religious affiliations, ethnic backgrounds, shopping and recreational habits, relatives, roommates, and credit worthiness.
"In fact, Spokeo does not provide much of the data it promises, and other conclusions and facts on the site about consumers are often extremely inaccurate," the CDT complaint claims. "The site does offer 'Credit Estimate' and 'Wealth Level' ratings to paid subscribers, though it does not disclose how and on what information those assessments are based."
Spokeo calls the CDT complaint an "unfortunate misrepresentation" of its products and practices. "We recognize that for some users it can be a startling experience to encounter a block of personalized information which they may otherwise be unaware exists–particularly when the information is of a type they may perceive as 'private,'" the company told PCWorld via e-mail. "It is important to understand, however, that Spokeo does not generate any data, nor is it the source. We simply aggregate public records already published across the Internet, many of which have been in existence for a very long time."
Intelius chose not to respond to e-mail requests for comment regarding this story.
Not All Bad
This isn't to say that all data-aggregators are shady, fly-by-night operators. "Not all of these people-search sites are bad, obviously," says Bing's Weitz.
"There's a lot of work that's been done by some of these sites, the collection of public data–whether it's property records, court records, or whatnot–in an attempt to assemble a picture of the person in real life," adds Weitz. "That's where the money is for those sites. They invest a lot in finding information that's public, and then clean it up."
Traffic has risen at some people-search sites over the past year, but it has fallen at others. According to research firm ComScore, the number of unique visitors to MyLife.com was 11.8 million in March 2011, a 28-percent increase over the same month a year earlier. Manta.com rose 114 percent to 19.3 million in the same period. Radaris was up 235 percent to 1.37 million; and Pipl was up 12 percent to 1.29 million. Intelius's number of unique visitors dropped by half to 6.8 million, however, and USSearch.com's visitors fell to 1.7 million. ComScore didn't have data on Spokeo at press time.