Intel is calling its Tri-Gate 3D Transistor the most significant development since the transistor was invented over 50 years ago. But regardless of whether the claim will hold true, the CPU design will boost mobile device performance significantly while likely slashing CPU power consumption in half.
Intel's Tri-Gate 3D Transistor technology is actually not new; the chip giant introduced the processor design back in 2002. Last week, though, Intel said it would begin mass volume production of Tri-Gate 3D Transistor CPUs when its 22 nanometer (nm) production process ramps up later this year. The CPUs will be available in the fourth quarter, so expect mobile devices and PCs to begin featuring Intel's new chip by the end of the first half of next year.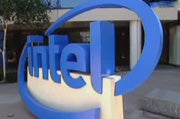 Specifically, Intel says its 22nm, 3-D Tri-Gate transistors offer up to a 37 percent performance increase at low voltage compared to Intel's most recent Sandy Bridge devices based on a 32nm process. For less draw on a smart phone's or tablet's battery power, Intel said its 3-D Tri-Gate CPUs consume less than half the power than any of its most recent processors do.
Besides smartphones, tablets, and PCs, Intel says the chip design will find its way into many different devices. Other applications include car electronics, spacecraft devices, household appliances, and medical devices. Intel also claims the device will show up in "virtually thousands of other everyday devices for decades."
Mark Bohr, Intel Senior Fellow, who has not been prone to make exaggerated claims in the past had this to say:
"The performance gains and power savings of Intel's unique 3-D Tri-Gate transistors are like nothing we've seen before. This milestone is going further than simply keeping up with Moore's Law," Bohr said. "The low-voltage and low-power benefits far exceed what we typically see from one process generation to the next. It will give product designers the flexibility to make current devices smarter and wholly new ones possible."
So how does this "reinvention of the transistor" work? Intel has replaced the two-dimensional planar gate of traditional transistors with a three-dimensional silicon fin that rises up vertically from the silicon substrate. The electronic current flows through a gate on each of the three sides of the fin-two on each side and one across the top-rather than through a single gate, which is the case with traditional transistors. The design thus boosts electron current flow when the transistor is in the "on" state for better performance and brings the flow closer to zero when it is in the "off" state, which lowers power consumption.
The 22nm process design will also boost the CPU's performance. To put the device shrink into perspective, a nanometer is one-billionth of a meter. Intel says more than six million 22nm Tri-Gate transistors could fit in the period at the end of this sentence.
However, while the chip design is significant, I would not say as of yet that it's as important as the invention of the transistor. After all, Intel is modifying the transistor's design, not inventing something that will serve as the genesis of a semiconductor design revolution. But it will be exciting to see how laptops, smart phones, tablets, and other devices benefit from Intel's 3D Transistor design when they reach the channel next year.
Bruce covers tech trends in the United States and Europe and can be reached at www.brucegain.com.