Android is pounding overall iPhones sales, but Apple has a secret weapon up its sleeve: the iPhone 3GS is outselling newer, top-of-the-line Android phones such as the HTC Inspire and Motorola Atrix, according to an analyst quoted by Apple Insider.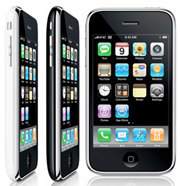 Michael Walkley of Canaccord Genuity found through US retail checks that not only is the 10-month old iPhone 4 the top selling device on both AT&T and Verizon, but Apple's older gear is also outselling new Android phones on the market.
Budget Android phones have helped the platform to gain momentum, yet Apple's strategy to offer older models at low prices has paid off. The iPhone 3GS, first launched in 2009, is now being sold by AT&T for $49 with a two-year contract (after it dropped from $99). Low prices and Apple's reputation propelled the two-year old iPhone 3GS among the top-selling phones on AT&T, Walkley said, putting to shame high-end Android devices.
Apple approached the same strategy with the original iPad, which after the launch of the iPad 2, was sold at a discounted price (around $100 less) and sold out within two weeks. Overall, not bad for a two-year-old phone and a one-year-old tablet, which, unlike Android, come with the latest software version (yes, some Android phones still come with an old version of the OS, and are unlikely to receive any updates).
Next up for a fire sale will probably be the iPhone 4 after a new model will be launched some time this year (around September). If Apple shaves $100 off the price of the iPhone 4 (and if the iPhone 3GS sales performance is any indication), individual Android phones are set for another battering in sales – though it's unlikely that the iPhone will manage to top overall Android sales any time soon.
Follow Daniel Ionescu and Today @ PCWorld on Twitter