People who downloaded "The Expendables" via BitTorrent file sharing better keep an eye on their mailbox this week, because they could be one of the more than 23,000 people targeted in an infringement lawsuit filed by the copyright bounty hunters at the U.S. Copyright Group.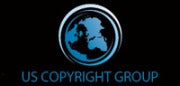 On March 17, a federal judge in the District of Columbia gave the USCG permission to demand from Internet Service Providers the name, current and permanent addresses, telephone numbers, e-mail, and device Media Access Control (MAC) addresses of those accused of copy infringement. Subpoenas are expected to go out this week, according to Wired.
The USCG is bringing the suit on behalf of Nu Image, makers of "The Expendables" and forthcoming films such as "Spiders 3D," "Kane & Lynch," and "Conan The Barbarian 3D." The USCG — owned by the Washington, D.C.-based law firm Dunlap, Grubb and Weaver — in February announced it was working with Nu Image.
Targeted IPs
Wired has posted online a listing of 23,322 Internet Protocol (IP) addresses the USCG has already collected for the Nu Image suit. The current list includes unique IP addresses from virtually every major U.S. ISP including ALLTEL, AT&T, Bell South, Charter, Clearwire, Comcast, Cox, Earthlink, Optimum Online, Qwest, SBC, Time Warner's Road Runner, Verizon, and many others.
The Troll Factory
The USCG is essentially based around the idea that you can turn litigation against copyright infringers into a profit source for the USCG and its clients. The USCG originally billed itself on the site savecinenma.org as a "collection of attorneys and IT consultants that work together to monetize distribution channels." Those distribution channels include illegal file-sharing methods such as torrents.
The USCG has since taken down savecinema.org and replaced it with a payment portal hosted by Salesforce.com. The portal allows people the group has sued to pay a one-time settlement instead of going to court.
How It All Shakes Down
To get you to fork over the cash, the USCG initiates what are known as "John Doe lawsuits" that identify defendants by their IP addresses. The IPs are typically found by monitoring file-sharing Web traffic to identify copyrighted material and the IP addresses of those sharing the files. The lawyers then seek a court order demanding ISP's to hand over the defendants' true identity. In this case, that will include a user's name, current and permanent addresses, telephone numbers, e-mail and a MAC address that is uniquely identifiable to a specific device such as a computer, smartphone or tablet.
After they know who you are, the USCG sends out a letter to notify defendants they are being sued for copyright infringement, according to DGLegal's FAQ on Force.com. The suit seeks a maximum $150,000 penalty, but the group is typically willing to settle with each individual for "a relatively nominal, one-time lump sum payment."
Digital rights group The Electronic Frontier Foundation, which is opposed to the USCG's activities, has described the group's lawsuits as "predatory." The foundation says the USCG usually offers each defendant the opportunity to pay between $1,500 and $2,500 per person to settle these claims instead of going to court where the potential penalty, if found guilty, would be substantially higher. This strategy, according to the frontier foundation, is used "in order to pressure the alleged infringers to settle quickly."
When the USCG first surfaced in 2010, the Electronic Frontier Foundation argued, "Copyright should not line the pockets of copyright trolls intent on shaking down individuals for fast settlements a thousand at a time."
Is your IP on the USCG list? What do you intend to do about a potential lawsuit landing in your mailbox?
Connect with Ian Paul ( @ianpaul ) and Today@PCWorld on Twitter for the latest tech news and analysis.
Note: When you purchase something after clicking links in our articles, we may earn a small commission. Read our affiliate link policy for more details.