In case of disaster, wireless carriers will soon alert your cellphone by emergency text message.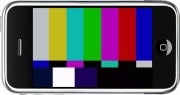 AT&T, Sprint, T-Mobile and Verizon Wireless have all agreed to a new spin on the old Emergency Broadcast System. It rolls out in New York and Washington, D.C., later this year, and nationwide next year, in April at the earliest.
The emergency text messages will cover public safety threats, Amber Alerts for missing children, and messages from the president, the New York Times reports. Messages will be free for customers, who can opt out of them all except the presidential messages.
"We don't expect the alerts to be frequent," Julius Genachowski, chairman of the Federal Communications Commission, told the Times. "They will be reserved for when they are truly needed, for tornadoes or for disasters like 9/11."
Genachowski said the emergency texts will look different from ordinary messages, making them tougher for hackers to spoof. They'll probably appear directly on the screen, along with a special vibration or other signal. No word on how closely they'll resemble the droning tone and color bars of the Emergency Broadcast System for televisions, or whether users can expect "this is a test" messages on a regular basis.
Just one snag: The service will rely on a special chip and accompanying software. This capability is already included in some high-end smartphones, such as the latest iPhone, but cellphone companies aren't required to participate. Government officials hope phone makers will put emergency text functionality in their phones as a selling point.
Follow Jared on Facebook and Twitter for even more tech news and commentary.