Microsoft is buying Skype for $8.5 billion, and the Windows maker says it will integrate Skype with many existing Microsoft products and services. The company also plans to maintain Skype's stand-alone clients for non-Microsoft platforms such as Mac OS X and Linux.
Skype has been up for sale for some time, and several companies were rumored to be courting the Voice over Internet Protocol (VoIP) service including Cisco, Google and Facebook. Ebay purchased Skype in 2005 for $2.6 billion, but in 2009 sold its majority interest in Skype to a consortium of investors for $1.9 billion.
Many critics have doubted Skype's ability to turn a profit as a stand-alone business, but there's no denying it's an incredibly popular service. There are 170 million active Skype users worldwide, and in 2010 users made 207 billion minutes worth of video and voice calls on Skype.
Skype and Microsoft are planning to host a press announcement at 11 a.m. Eastern on Tuesday to discuss the acquisition. If you're interested in watching, you can view the Skype-Microsoft announcement online. Until then, here's a breakdown of what we know so far about the Skype deal and how it will impact fans of the VoIP service.
Are Skype's stand-alone apps dead?
No, at least not yet anyway. Microsoft says it will continue to invest and support Skype on non-Microsoft platforms. Skype currently offers apps for Mac OS X, Linux, Windows, Android, Blackberry, iOS and Symbian devices.
What is Microsoft doing with Skype?
Microsoft says it plans to add Skype support to the Xbox and Kinect, and Windows Phone devices. The company also says it will "connect Skype users" with Outlook, Xbox LIVE, and Lync (an enterprise unified communications client formerly known as Office Communications Server).
Here's how CEO Steve Ballmer explained it:
In Video: Microsoft Buys Skype
Microsoft already offers video chat for Xbox and Kinect users called Video Kinect. Presumably, Skype will be used to power the Xbox's existing service and the same may be true for Lync, but it's not clear what Microsoft's plans are.
What's up with Skype and Xbox LIVE?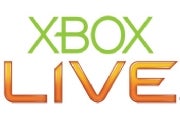 It's also not clear if Microsoft plans to offer Skype as one of many services available on the Xbox LIVE platform alongside Netflix, Hulu Plus and Facebook. The company could also use Skype as the primary technology for Xbox LIVE's in-game chats.
Is Windows Live Messenger dead?
Microsoft has yet to say whether it will integrate Skype technology into its Windows Live Messenger desktop and Web app or if Skype will replace Messenger altogether.
What about Facebook?
Facebook was rumored to be in the running to buy Skype, and the two companies have worked together before. Skype recently offered the ability to integrate your News Feed and friends list into Skype for Windows. Microsoft also has a strong connection with Facebook. In 2007, Microsoft made a $240 million investment in Facebook in return for 1.6 percent of the social network. Since then the two companies have worked on projects such as Docs for Facebook and Bing search integration. So it wouldn't be surprising if Skype appeared in Facebook chat or a similar product. But Microsoft hasn't officially announced any plans to work with Facebook on Skype.
Skype is the world's largest provider of international voice communications beating out all traditional telephone service providers, according to a 2010 report by TeleGeography, a telecommunications consultancy and market research firm.
Connect with Ian Paul ( @ianpaul ) and Today@PCWorld on Twitter for the latest tech news and analysis.