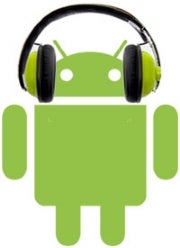 Google's long-awaited cloud-based music player, Music Beta by Google, will launch today at the company's Google I/O conference, according to Billboard. The service will be free for US users lucky enough to get an invite from Google, with priority given to those with the Verizon version of the Motorola Xoom tablet and to attendees of the I/O conference. Unfortunately, Google didn't come to a license agreement with the major music publishers — much like Amazon failed to get publishers' blessings with the launch of the Amazon Cloud Drive — so Music Beta is essentially just a massive remote hard drive.
Here are Music Beta by Google's known features:
Storage: Google allows for 20,000 songs to be uploaded into the cloud, a vast difference from Amazon's 2,000 song/5GB limit for free accounts.
Uploading: Uploads will be handled by a small downloadable client available for both PC and Mac, TechCrunch reports.
Flash-Based Web Player: Music Beta by Google will have a flash-based Web player that, according to TechCrunch, will be integrated with Chrome OS.
Android Only: Currently, Music Beta is destined only for Android-powered devices. Billboard reports that Music Beta is optimized for Android 3.0 Honeycomb, but that any Android device running version 2.2 or above can also use it.
Single View: Songs streaming from Music Beta will be seamlessly integrated with those contained on the device's hard drive, meaning Music Beta will not be a separate app. Google is also planning to launch a new music app for Android devices today.
Instant Mix: Functioning almost exactly like Apple's Genius playlist creator, Google's Instant Mix creates new playlists based on a single song by analyzing the song's characteristics and matching them with other tunes.
Syncing: Playlists created in Music Beta by Google will appear on all players associated with that Google account, syncing across desktops and smartphones alike.
Sound Quality: Streaming files can run as high as 320kbps depending on network connectivity and device support.
Without the support of record labels, users will not be able to share their Music Beta by Google tunes or purchase new songs. Google is clearly miffed by this slight. Zahavah Levine, Google's director of content partnerships, told Billboard that the major labels were "less focused on innovation and more on demanding unreasonable and unsustainable business terms."
Google had been planning to integrate other cool features like a "scan-and-match" locker matched a user's songs to a centralized server, rather than requiring a long upload process.
Apple, meanwhile, has been working with publishers to obtain legit licenses, but has yet to utter a peep about its forthcoming streaming iTunes service, which is rumored to be integrated with an upcoming MobileMe revamp.