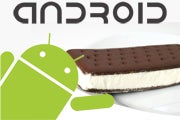 Google unveiled a new version of its mobile Android OS (deliciously nicknamed "Ice Cream Sandwich") at this morning's keynote at Google I/O in San Francisco. Ice Cream Sandwich brings the best features of Honeycomb to mobile phones. Still, other than a few intriguing demos, Google did not disclose many details about the update, such as when it will be available to consumers.
Interestingly, Google addressed one of the biggest gripes both developers and consumers have about the Android platform: fragmentation. There are hundreds of Android devices out there in many shapes and sizes. And while choice is great, it is incredibly difficult for app developers to meet the needs of so many different types of phones and tablets.
Google stressed that Ice Cream Sandwich would address this issue, since the apps experience is a huge part of the Android platform. Ice Cream Sandwich seeks to give app developers tools they need to accomplish this. Google also proclaimed the lofty goal of "one OS that runs everywhere."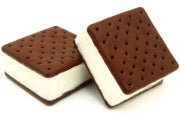 One exciting detail is that all of the cool things we loved about Honeycomb are coming to Ice Cream Sandwich. Phones will get in on the cool sliding widgets, holographic user interface, and the handy task launcher.
Google also showed a couple of cool demos. The "3D" holographic user interface can detect where you're looking on the display and update to match your perspective. It is a bit difficult to explain, but basically no matter where you are looking on the display, the software will adapt to ensure that you have a perfect viewing experience.
Google also demoed a silly face warper à la Photobooth in the Macbook, though it is unknown if it does anything beyond making you look ridiculous. Perhaps the coolest feature is the Virtual Camera Operator. When you're on a video chat with multiple people on each line, the software can figure out who is speaking and automatically focus on the right person. This has huge potential for business users.
The Android platform is growing rapidly, and it is only going to get bigger. There are currently 200,000 Android apps in the Android Market. Google also confirmed that there are 100 million Android device activations as of today. Even though we still know very little about Ice Cream Sandwich, it is a relief to see that Google is addressing the device fragmentation issue and adding some pretty sweet features.