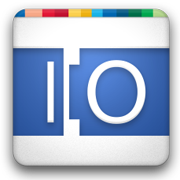 Google is putting on a show for developers at this year's I/O conference and the first day was a bumper one. It was all about Android, including software updates for smartphones and tablets, new movie and music services and a plethora of stats. Here's a roundup of the biggest announcements on the first day of Google I/O 2011.
Android stats go through the roof
Google gave the latest lowdown on Android stats, and they're impressive: there are 100 million activated Android devices, and 400,000 new ones are activated every day. Android Market is also bulging with offerings, now at more than 200,000 free and paid apps, totaling 4.5 billion applications installed overall.
Android 3.1 for tablets ahoy
Android Honeycomb 3.1 will be the first update for Google's tablet OS, and it's currently rolling out to Verizon 3G customers. Other tablets will receive the update in a couple of weeks. There are several improvements on board, including USB support, the nasty image rendering bug seems to be fixed, and performance fixes.
Android 2.4 and dealing with fragmentation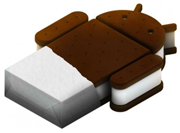 Keeping the trend of delicious names, Android 2.4 is called Ice Cream Sandwich. The new OS, which has no launch date, aims to address one of the biggest gripes with Android: platform fragmentation (there are more than 300 Android devices out there, with various versions of the OS). Google said it would launch new developers tools to allow easy programming across the mass of devices.
Otherwise, Android 2.4 will bring UI elements from Honeycomb, such as sliding widgets, holographic UI and a task launcher. More Near Field Communication (NFC) capabilities will be added in the update, too.
Google also created a group of manufacturers and carriers (Verizon, LG, Samsung, T-Mobile) that is meant to ensure all Android devices will get speedy OS updates for at least 18 months since launch — if the hardware allows it.
Google Music and Movies for Android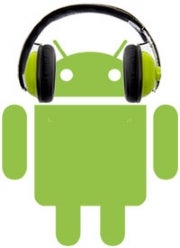 Google is now becoming a media company, too, with the introduction of music and movie rental services. Google Music Beta is a cloud-based music player (free while in beta, US-only) with an initial limit of 20,000 songs. Uploads are made via a PC/Mac client and the service is destined only for Android devices (smartphones and tablets). The first reviews of Google Music Beta are not overly positive though.
Google Movies (US-only) allows you to rent flicks from Android Market and stream them on your Android phone or tablet. The library is well stocked with new releases, beginning at $1.99, that you can rent for 30 days, with 24 hours to watch them from the first play. You can also pin (download for offline use) movies (and music). You will need Android 2.2 or newer to use Google Movies on smartphones and 3.1 on tablets.
Check back PCWorld throughout the day for the latest news from the second day of Google I/O 2011 conference.
Follow Daniel Ionescu and Today @ PCWorld on Twitter